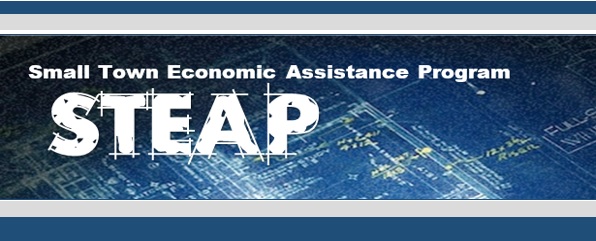 07/09/2020
Governor Lamont Reinstates Small Town Grant Program to Support Local Capital Improvement Projects
State to Provide $15 Million to Towns in New Round of STEAP Grants
Click this link for the full press release.
07/13/2020
The Office of Policy and Management is now accepting STEAP applications.
Click the link for the 2020 STEAP Application below.
PROGRAM DESCRIPTION
Preserving the historical integrity and beauty of our small towns is vital to our economy and quality of life. The Small Town Economic Assistance Program (CGS Section 4-66g) funds economic development, community conservation and quality-of-life capital projects for localities that are ineligible to receive Urban Action (CGS Section 4-66c) bonds. This program is managed by the Office of Policy and Management, and the grants are administered by various state agencies.
IMPORTANT NOTICE 7/15/20: Changes have been made to the 2020 STEAP application and guidelines which were published on 7/13/20. The changes are outlined below and the links provided on this page are to the revised documents.
PAGE 2 of application / Page 3 of guidelines: the second sub-bullet "Match funds cannot be funds which have already been budgeted for purposes analogous to that of the state grant funds awarded" has been deleted, and replaced with "There is not a set percentage or dollar amount for the municipal match requirement."
PAGE 8 of application / Page 9 of guidelines: Stamford was incorrectly listed as STEAP Eligible. Stamford is NOT STEAP eligible, or opt-in eligible, therefore their eligibility status was changed from yes to no.
STEAP PROGRAM INFORMATION