State Grant To Advance Redevelopment At Connecticut Engine Plant
By Dan Cohen
Association of Defense Communities
January 26, 2016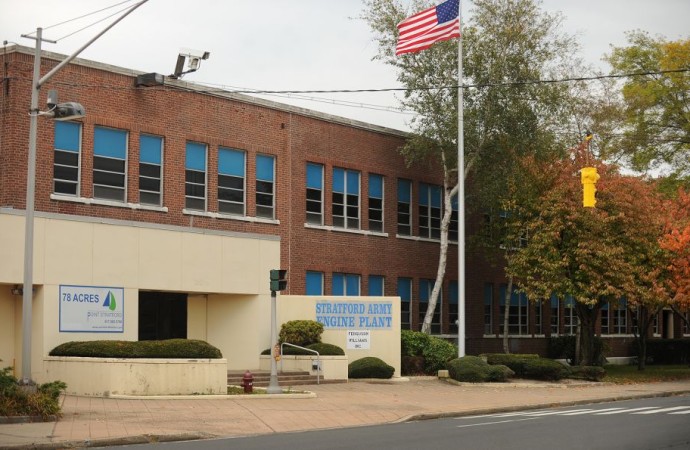 Connecticut's Bond Commission is expected later this week to award a $500,000 grant to the developer of the former Stratford Army Engine Plant for planning and environmental analysis, a modest step in the effort to turn the site into a mixed-use redevelopment.
"We worked very well with the governor's office and the DEEP [the state Department of Energy and Environmental Protection] to make this grant a reality," state Rep. Laura Hoydick told
ctpost.com
. "I know it's been taking a long time, and it's frustrating for everybody, but Stratford Point will be a huge economic driver for the region," Hoydick said.
Point Stratford Renewal was selected in 2013 by the Army to redevelop the 78-acre site. The partnership's reuse plan calls for constructing 1,500 housing units, and 500,000 square feet of retail, hotel and office space.
The primary hurdle to rejuvenating the former plant remains the remediation of decades of contamination leftover from aircraft manufacturing activities. The developer acquired the site for free, but is responsible for cleaning it up. The Army, however, retained responsibility for cleaning up the riverbed.
"The big holdup, really, is how best to deal with contamination of the mud flats on the Housatonic River side," said Marc Dillon, executive aide to Stratford Mayor John Harkins. The Army Corps of Engineers is assessing how to address that contamination, according to the story.
"It is our hope and belief that the agencies reviewing cleanup plans for the tidal flats adjacent to the old Army Engine Plant are on the verge of reaching an agreement on the size and scope of the cleanup needed to move this project forward," Harkins said.