Navy Celebrates Opening Of State-Funded Diver Support Facility
By Dan Cohen
360 Defense Communities Daily
December 10, 2015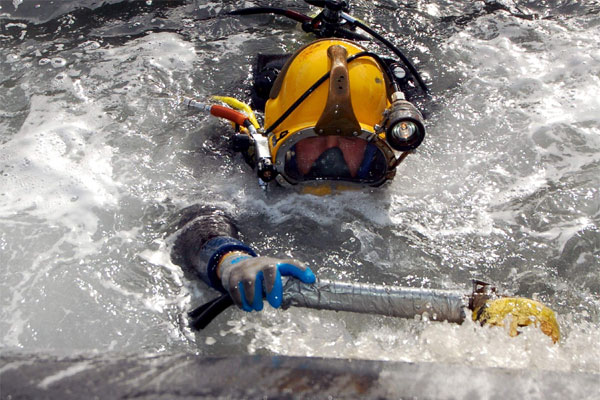 The Navy and elected officials held a ribbon-cutting ceremony last week at Naval Submarine Base New London for a $4.65 million dive locker paid for by the state of Connecticut.
The facility is used by divers assigned to the waterfront who conduct underwater maintenance on submarines homeported at the sub base, reported the
Day
. It includes a rewarming room, a drying room for wetsuits, a training room, equipment storage, and office and medical space.
The project is not the first the state has funded at the base. Since 2009, Connecticut has spent $14 million to support the installation through investments in its on-base infrastructure and training facilities. Projects have included a submarine bridge trainer, a culinary training center and an energy-efficient boiler. Most recently, the state gave the Navy $3 million to develop a microgrid to improve energy reliability and trim energy consumption.

"We are changing the ways we think about military bases," Bob Ross, executive director of the state Office of Military Affairs, told the AP. "These are big commercial enterprises. They are publicly financed, but there is so much commercial activity that goes on at these bases, you have to look at them the same way you look at a corporation."
And more state-funded improvements are on the way. At the Dec. 3 ceremony, Ross presented Dennis McGinn, assistant secretary of the Navy for energy, installations and environment, with an offer of $2.2 million for two more infrastructure projects at the base in Groton.
In 2007, the General Assembly set aside $40 million for such investments.