Coast Guard Museum Association To Launch First National Fundraising Campaign
By Dan Lamothe
The Washington Post
April 23. 2015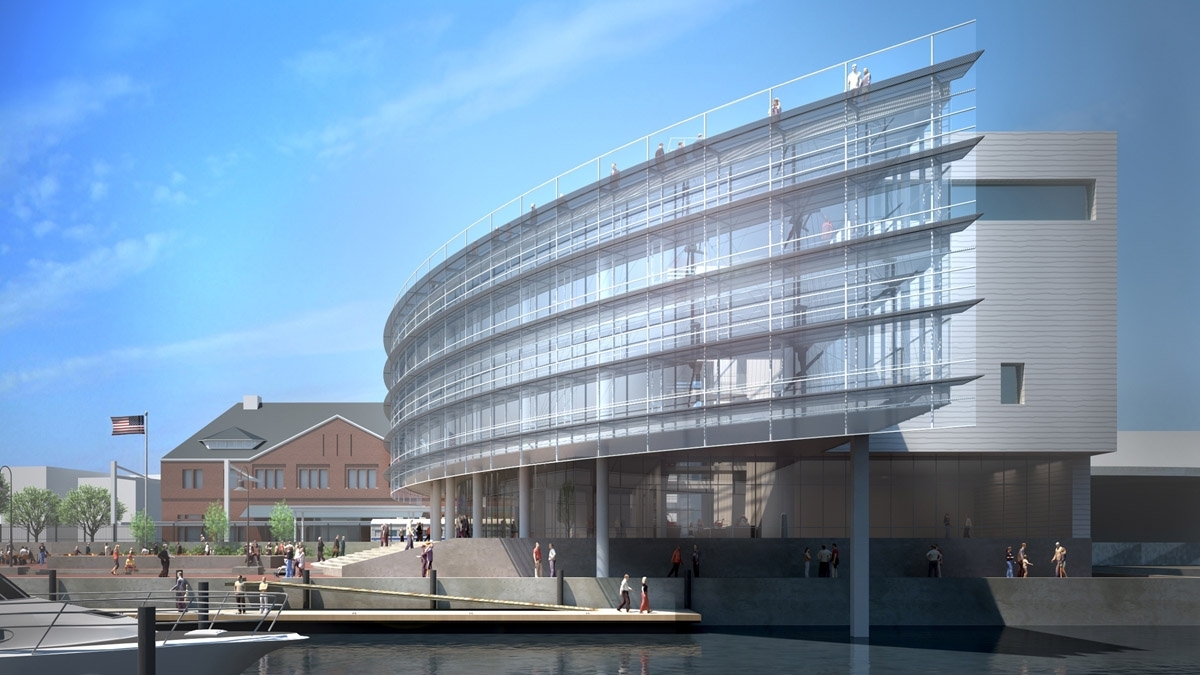 An artist's rendering of the exterior of the proposed National
Coast Guard Museum, on a downtown New London riverfront
plot. (Rendering courtesy of the National Coast Guard
Washington — The effort to build the only national Coast Guard museum in the United States had been on the ropes for years when retired Adm. Robert J. Papp Jr. took over as the sea service's top officer in 2010. Federal legislation passed in 2004 said it could only be built in Connecticut, but there were disagreements about whether that was the best idea.
Papp, then the commandant of the Coast Guard, said he was concerned the project might remain stalled forever. So he and others involved decided to move forward with plans to build it in New London, the small Connecticut seaport city that is also home to the Coast Guard Academy.
"Rather than try to change anything," he told The Washington Post, "we are pressing ahead."
On April 29, the Coast Guard Museum Association that oversees the project will launch its first national fundraising campaign in Washington. It comes following a groundbreaking ceremony on the New London waterfront last spring, and after the city gave the sea service property last year.
The goal is to open the museum by 2018. Doing so would give the service a national museum, something the other branches of the armed forces have had for years. But it will require a lot more money: Museum association officials say they have about $25 million, and need $100 million.
"It's going to be tight, but we have an awful lot of enthusiastic people who are going to be working on this," Papp said.
The service has artifacts in several locations that could be displayed at the museum, including at a warehouse near Washington, Papp said. The Coast Guard Academy also has a museum on its grounds, but it is small and not often open to the public.
"It's really one room in the academy's library, and they put some of the artifacts out there on display," Papp said.
The new museum will highlight Coast Guard heroes like Signalman 1st Class Douglas Monro, the only member of the service to ever earn the Medal of Honor. He did so during the Battle of Guadalcanal during World War II, putting his boats in the line of fire to allow Marines to evacuate. He was mortally wounded in the process.
More recent events like the rescue effort following Hurricane Katrina in 2005 also will be highlighted. The service is credited with pulling 24,135 people from imminent danger, usually off the roofs of homes that had been flooded.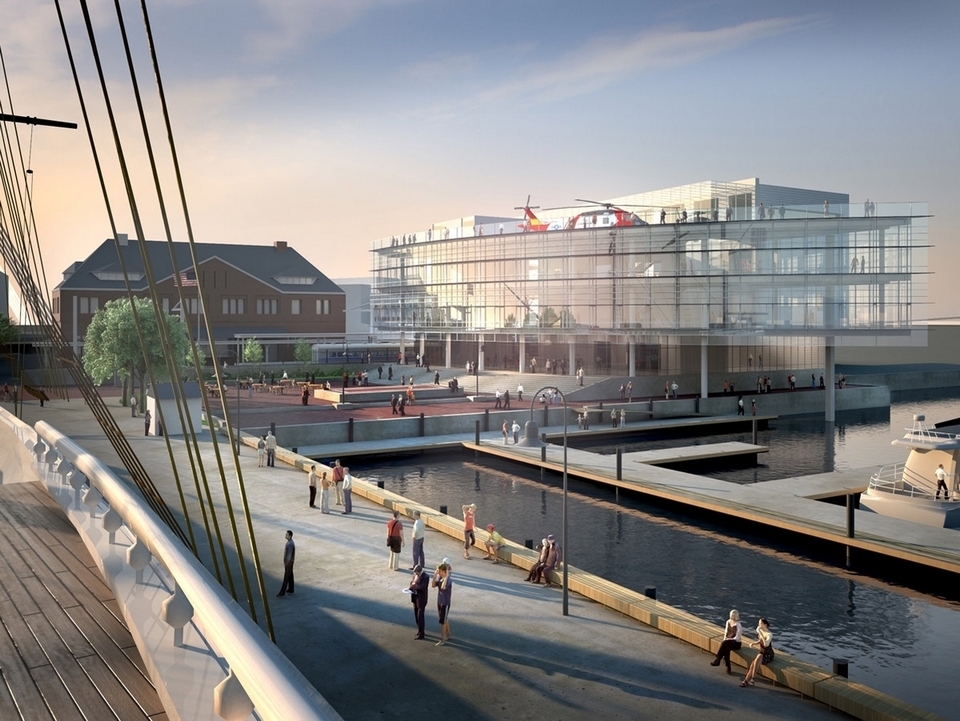 An artist's rendering of the exterior of the proposed National
Coast Guard Museum, on a downtown New London riverfront
plot. (Rendering courtesy of the National Coast Guard