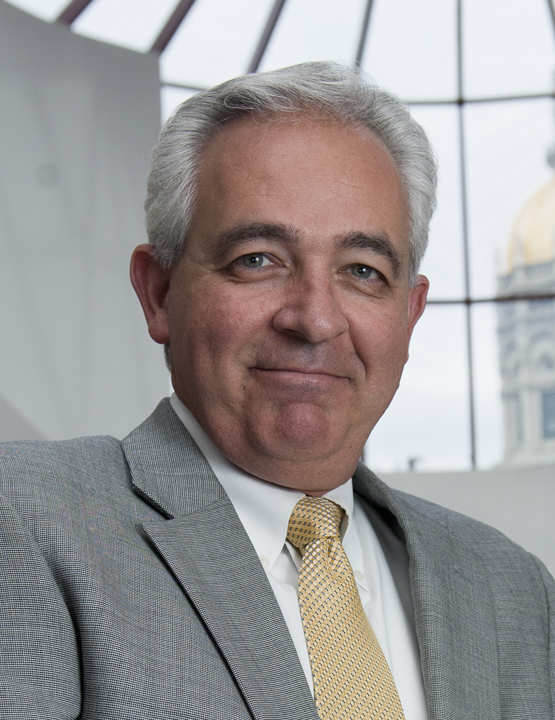 Robert T. Ross
Executive Director
Connecticut Office of Military Affairs
Bob Ross serves as an advisor to the Governor and legislature on defense industry issues and is the primary liaison to the Connecticut congressional delegation on military and defense matters. He is responsible for coordinating state-wide efforts to protect and promote Connecticut military bases and defense industries. He also represents the state in efforts to enhance the quality of life for service members and military families residing in or deploying from Connecticut.
He is a retired naval officer who piloted aircraft carriers and guided missile cruisers before directing public affairs for the United States Sixth Fleet, encompassing naval operations ashore and at sea in the Mediterranean, European and North African areas of responsibility. He also served as a spokesman at the Pentagon and was director of community and media relations for the United States Atlantic Fleet, coordinating public affairs for over 250 ships homeported at 13 major naval bases.
He holds an M.A. in National Security and Strategy from the U.S. Naval War College in Newport, RI. and an M.A. in Public Policy and Administration from the University of Connecticut. As a former City Administrator for the City of Cripple Creek, Colorado, and former First Selectman (Mayor) of the Town of Salem, Connecticut, he has decades of experience in federal, state and municipal government. He is a Trustee of the Chamber of Commerce of Eastern Connecticut, former Commissioner on the Connecticut Maritime Commission, and former President of the national Association of Defense Communities. He is a former Adjunct Professor of Public Policy in the UCONN Graduate School and recipient of the UCONN Distinguished Alumni award for continued commitment and excellence in public administration.