Track Submitted Returns

Tracking Number
Retain the tracking number. You will need to provide this to the Town Clerk.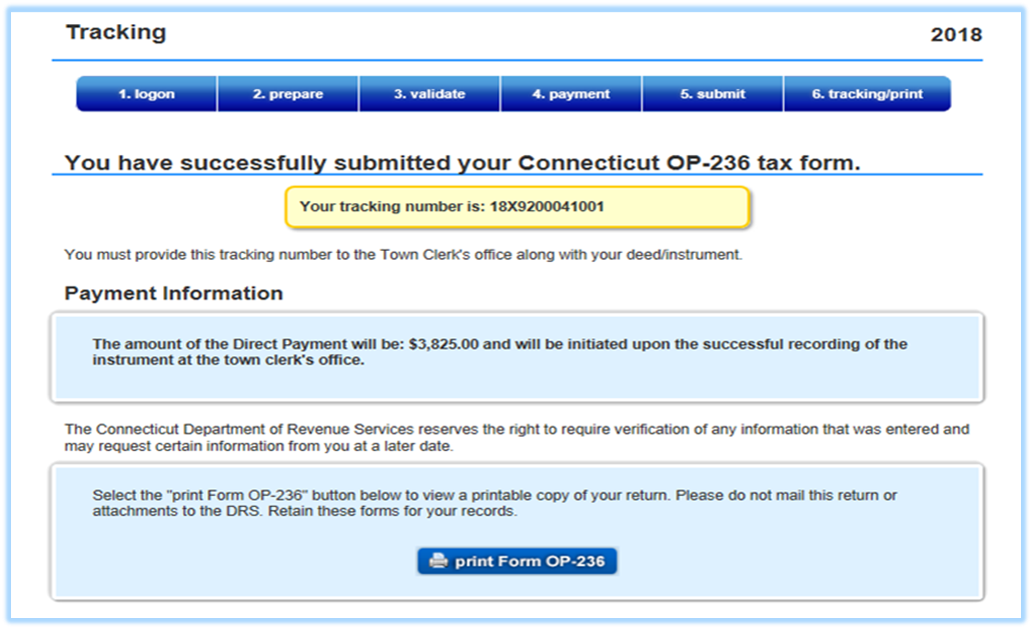 ---
Track Submitted Returns
View Returns
On the Main Menu, click the View Returns link to track your submitted returns.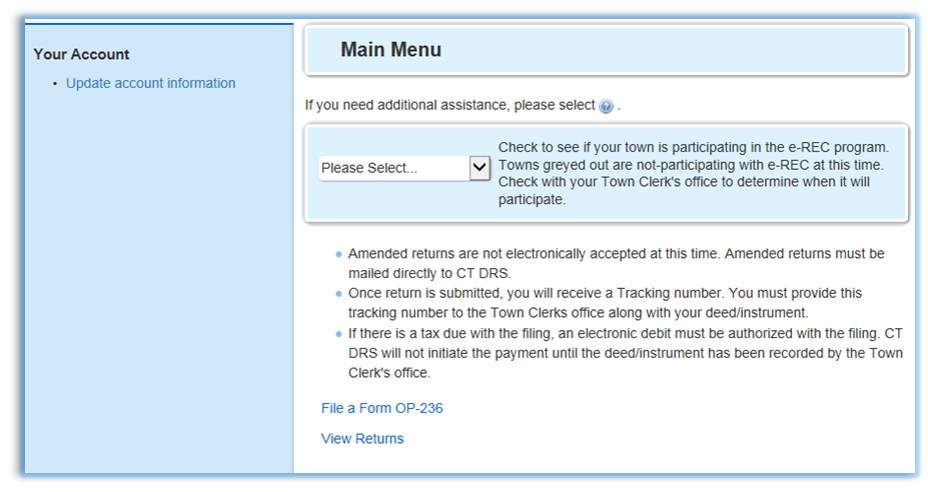 ---
Track Submitted ReturnsUsing Search Criteria
Find specific returns by:
Provided to submitters once they successfully submit their return and authorize electronic payment to DRS.
Provided to towns and submitters once the return is recorded by Town Clerk.
Filter submitted returns by town, date, name or location.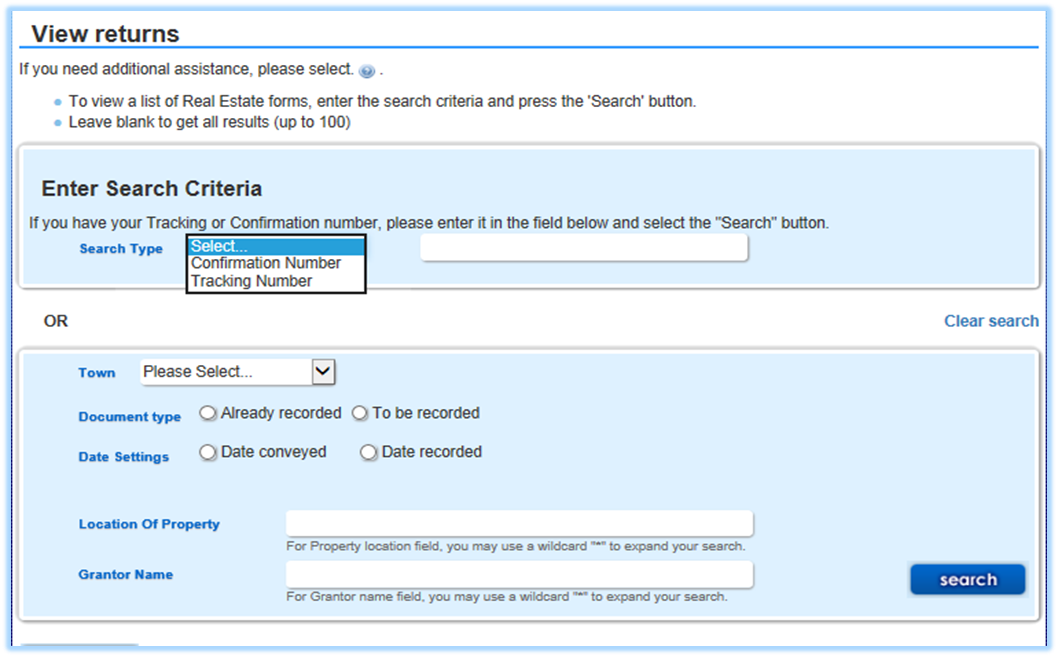 ---
Track Submitted Returns
Search Results
Click on the e-REC Tracking/Confirmation Number to view the submitted return validation page.
Up to 100 results provided.