Login
After creating an account, log into the Real Estate Conveyance Center through the Returning Users
link in the lower left corner.
Use any computer with internet access.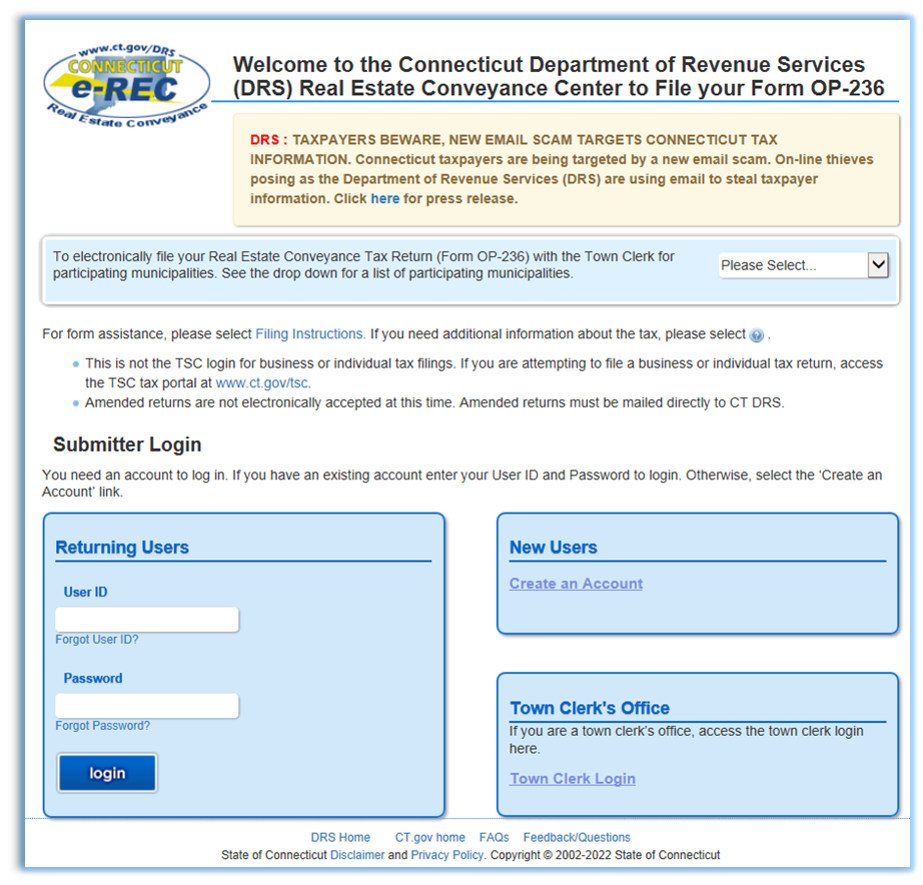 ---
View e-REC returns

which you have already

submitted; or

File a new Real

E

state Conveyance Tax Return Form OP-236.

Use the drop-down list to see if your town is participating before

completing the e-REC return

.