Where to Find Evidence-based Methods and Interventions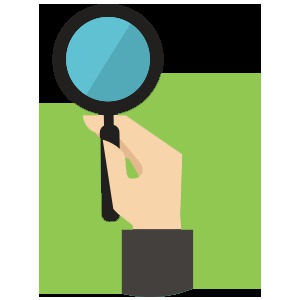 Evidence-based health or public health methods and interventions are practices, procedures, programs, or policies that have been proven effective. The effects are clearly linked to the activities, themselves, not to outside, unrelated events.
Evidence of effectiveness is demonstrated by: 1) inclusion in federal registries of evidence-based interventions; 2) reports in peer-reviewed journals; 3) documentation in other reputable sources of information; or 4) the consensus of opinion among informed experts.
Evidence-based methods and interventions for any given health or public health problem can be found using the resources listed below. This list includes resources covering broad topics. PubMed (see below under Other Resources) is recommended for finding the newest methods and interventions related to specific problems or diseases.
Key Resources
Guide to Community Preventive Services
http://www.thecommunityguide.org/
The official collection of all Community Preventive Services Task Force findings and the systematic reviews on which they are based. Answers questions such as: What interventions have and have not worked? In which populations and settings has the intervention worked or not worked? What might the intervention cost? What should I expect for my investment? Does the intervention lead to any other benefits or harms? What interventions need more research before we know if they work?
Healthy People 2020 Evidence-Based Resource Tool
http://healthypeople.gov/2020/implement/EBR.aspx
A new database that allows searches for interventions by Healthy People 2020 topic areas and objectives; race and ethnicity; sex; age; population group; setting; intervention agent; resource type; intervention type; and desired outcome. Some of the search categories are not yet functional (as of August, 2014), as the tool is still in progress.
Healthy People 2020 Interventions and Resources
http://www.healthypeople.gov/2020/TopicsObjectives2020/
Each of the 42 topic pages contains a tab to Interventions and Resources, with further links to Evidence Based Resources and Clinical Recommendations.
National Prevention Strategy
http://www.surgeongeneral.gov/initiatives/prevention/strategy/
Prioritizes prevention by integrating recommendations and actions across multiple settings to improve health and save lives. Priorities provide evidence-based recommendations that are most likely to reduce the burden of the leading causes of preventable death and major illness in seven areas: Tobacco Free Living, Preventing Drug Abuse and Excessive Alcohol Use, Healthy Eating, Active Living, Injury and Violence Free Living, Reproductive and Sexual Health, Mental and Emotional Well-Being.
Prevention Status Reports (CDC)
http://www.cdc.gov/stltpublichealth/psr/topics.html
Describes evidence-based solutions to 10 problems that align with national and CDC priorities: Excessive Alcohol Use; Food Safety; Healthcare-Associated Infections' Heart Disease And Stroke; HIV; Motor Vehicle Injuries; Nutrition, Physical Activity, and Obesity; Prescription Drug Overdose; Teen Pregnancy; and Tobacco Use. Highlights for all 50 states the status of public health policies and practices designed to prevent or reduce these problems.
Winnable Battles
http://www.cdc.gov/winnablebattles/
Priority strategies and clear targets in the areas of Food Safety, Healthcare-Associated Infections, HIV, Motor Vehicle Injuries, Nutrition, Physical Activity, and Obesity, Teen Pregnancy, and Tobacco.
Other Resources
A Compendium of Proven Community-based Prevention Programs
http://healthyamericans.org/report/110/

Produced jointly by Trust for America's Health and the New York Academy of Medicine. Highlights 79 effective prevention programs and interventions for reducing: Cardiovascular Disease, Stroke, and Diabetes; Asthma; Sexually Transmitted Infections and HIV/AIDS; Injury, Violence, and Falls among the Elderly; Tobacco Use; and Alcohol Use.
California Technology Assessment Forum (CTAF)
Provides evidence-based information about medical technologies, treatments, and models of care. Some examples are: PSA screening for prostate cancer, migraine management, and hepatitis C treatments.
The Campbell Collaboration
http://www.campbellcollaboration.org/
An international research network that produces systematic reviews of the effects of social interventions.
Choosing Wisely
http://www.choosingwisely.org/
Through a series of "Lists," identifies tests and procedures in a wide variety of medical specialties that may not be appropriate. Helps patients to choose care that is evidence-based, doesn't duplicate tests or procedures already received, free from harm, and truly necessary.
Clinical Practice Guidelines (AHRQ)
http://www.ahrq.gov/professionals/clinicians-providers/guidelines-recommendations/index.html
Links to the National Guideline Clearinghouse, US Preventive Services Task Force, Guide to Clinical Preventive Services, and Clinical Practice Guidelines Archive.
The Cochrane Library
http://www.thecochranelibrary.com/view/0/index.html
A collection of six databases that contain different types of high-quality, independent evidence to inform healthcare decision-making.
Cochrane Public Health Group
http://ph.cochrane.org/finding-public-health-reviews
A list of web sites for identifying other Systematic Reviews in Health Promotion and Public Health.
Effective Health Care Program (AHRQ)
http://effectivehealthcare.ahrq.gov/
Effectiveness and comparative effectiveness research for clinicians, consumers, and policymakers.
Effective Public Health Practice Project (EPHPP)
http://www.hamilton.ca/HealthandSocialServices/Research/EPHPP
Contains links to Public Health Policy Reviews (final systematic reviews summaries, and highlights for practitioners and managers for policy development), and Health-Evidence.ca (a comprehensive online registry of published systematic reviews on the effectiveness of public health and health promotion interventions).
EPPI (Evidence for Policy and Practice Information) Centre Evidence Library
http://eppi.ioe.ac.uk/cms/Default.aspx?tabid=56
Contains systematic reviews of research evidence across a range of different topic areas, and support for others who are undertaking systematic reviews or using research evidence in the fields of Education, Health Promotion and Public Health, and Social Welfare and International Development.
Evidence-based Population Health Interventions (Oregon Health Authority) http://public.health.oregon.gov/ProviderPartnerResources/HealthSystemTransformation/Pages/evidence-based-interventions.aspx
Links to selected evidence-based practices by topic (Adolescent Health, Asthma, Behavioral Health, Diabetes, etc.)
Evidence-based Public Health (ASTHO)
http://www.astho.org/programs/evidence-based-public-health/
Links to tools and key initiatives in evidence-based public health.
Evidence-based Public Health: A Fundamental Concept
Brownson, R.C. Annual Review of Public Health. 2009. 30: 175-201.
https://publichealth.wustl.edu/people/Documents/Brownson_EBPH_ARPH_2009.pdf
Reviews the concepts of evidence-based public health, including making decisions on the basis of the best available scientific evidence, using data and information systems systematically, applying program-planning frameworks, engaging the community in decision making, conducting sound evaluation, and disseminating what is learned.
Finding Answers – Disparities Research for Change
http://www.solvingdisparities.org/
Evaluates a variety of intervention strategies in different health care settings to find out what works—and what does not—to improve care, and disseminates information to health care systems so they can incorporate successful strategies into their quality improvement efforts. Focuses on interventions to reduce racial and ethnic disparities in diabetes, cardiovascular disease, and depression.
Google
Far and away the easiest and most direct way to find information on evidence-based strategies and interventions from a wide array of sources for specific health and public health problems. Simply enter "evidence-based" methods or interventions and "your subject" in quotation marks in the Google search box." For example:


Health.gov
Contains links to evidence-based resources in the areas of Health Communication and Health Literacy, Physical Activity, Diet, and Health Care Quality and Patient Safety; for example, Strategies to Increase Physical Activity among Youth.
HHS Prevention Strategies
http://www.healthypeople.gov/2020/about/prevStrategies.aspx
Contains links to prevention strategies and plans in 15 areas, including Tobacco, Chronic Conditions, Viral Hepatitis, Healthcare-Associated Infections, Drug Control, Health Literacy, and Environmental Justice.
Institute for Clinical and Economic Review (ICES)
Evaluates evidence of the value of medical tests, treatments, and delivery system innovations, and publishes comparative effectiveness reviews. Supports collaborative efforts to implement evidence-based best practices. Has two core programs, the California Technology Assessment Forum and the New England Comparative Effectiveness Public Advisory Council (see separate listings).
McMaster University's Health Evidence
http://www.healthevidence.org/default.aspx
Provides access to 3,817 quality-rated systematic reviews evaluating the effectiveness of public health interventions.
NACCHO Model Practices Database (National Association of County and City Health Officials)
https://eweb.naccho.org/eweb/DynamicPage.aspx?site=naccho&webcode=mpsearch
An online, searchable collection of innovative best practices across public health areas. Includes proven initiatives, programs, resources, administrative practices and tools that address local public health needs. NACCHO solicits submissions about innovative programs or practices to add to the database. To view a video of features and functions of the database, go to:
http://www.naccho.org/topics/modelpractices/loader.cfm?csModule=security/getfile&pageid=238047
National Registry of Evidence-based Programs and Practices (SAMHSA)
A searchable online database of mental health and substance abuse interventions that have been reviewed and rated by independent reviewers.
New England Comparative Effectiveness Public Advisory Council (CEPAC)
CEPAC adapts and disseminates federally produced comparative effectiveness information to aid in decision-making about regional medical policy. Includes relevance to the New England States. Reports presently limited to: ADHD, atrial fibrillation, breast cancer screening, community health workers, depression, opioid dependence, sleep apnea, type 2 diabetes, and reducing unnecessary medical care.
Programs That Work
http://www.promisingpractices.net/programs.asp
Evidence-based programs can be searched for by outcome, by indicator, by topic, by evidence level, and alphabetically.
Promising Practices Network
http://www.promisingpractices.net/default.asp
Offers credible, research-based information on what works to improve the lives of children and families. Provides summaries of effective programs in its Programs That Work section (see below); features Issue Briefs that summarize the research on various topics; links to additional research information in all areas related to child well-being, including physical and mental health, academic success, and economic security. [Note: Closed except for Archives in June, 2014.]
PubMed (National Library of Medicine)
http://www.ncbi.nlm.nih.gov/pubmed
Up-do-date citations and abstracts for biomedical and life sciences journals and online books. Use the "advanced search" feature to find articles and reviews on evidence-based methods and interventions for specific subjects. (To narrow search results, select "Title/Abstract" field.) For example:
Research Tested Intervention Programs (National Cancer Institute)
http://rtips.cancer.gov/rtips/index.do
A searchable database of cancer control interventions and program materials designed to provide program planners and public health practitioners easy and immediate access to research-tested materials.
US Preventive Services Task Force
http://www.uspreventiveservicestaskforce.org/
Scientific evidence reviews of a broad range of clinical preventive health care services (such as screening, counseling, and preventive medications), and recommendations for primary care clinicians and health systems.
What Works for Health (County Health Rankings)
http://www.countyhealthrankings.org/roadmaps/what-works-for-health
Information for communities to help select and implement evidence-informed policies, programs, and system changes to improve various factors that affect health (Health Behaviors, Clinical Care, Social & Economic Factors, and the Physical Environment).
Related Web Pages