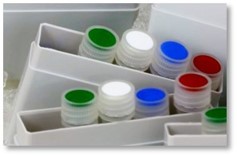 The U.S Food and Drug Administration (FDA) has issued an Emergency Use Authorization (EUA) for the use of the Centers for Disease Control and Prevention's (CDC) Trioplex Real-time RT-PCR Assay (Trioplex rRT-PCR) for the in vitro qualitative detection of Zika virus. With specified instruments, this assay tests for Zika virus, dengue virus, and chikungunya virus RNA in serum and cerebrospinal fluid (CSF). The assay also tests for Zika virus in urine and amniotic fluid specimens.
Additionally the FDA has also issued an EUA for the use of the CDC's Zika IgM antibody capture ELISA (Zika MAC-ELISA) for the in vitro qualitative detection of human IgM antibodies to Zika virus. It is intended for use in sera or CSF when submitted with a patient-matched serum sample from individuals meeting CDC Zika clinical and epidemiological criteria for testing in qualified laboratories designated by CDC. The test is intended for use as part of CDC's algorithm for Zika testing.
As a condition of authorization, each Zika virus testing laboratory has certain responsibilities as listed in the FDA Letter of Authorization for each assay. The assays must be performed following the authorized Instructions for Use, and results of testing with this assay must be accompanied by the Fact Sheets for Health Care Professionals and the Fact Sheets for Patients. The information in these Fact Sheets is to inform you of the significant known and potential risks and benefits of the emergency use of the Zika MAC-ELISA and the Trioplex rRT-PCR. For more information on this EUA, please see FDA's website at (http://www.fda.gov/MedicalDevices/Safety/EmergencySituations/ucm161496.htm).
The fact sheets, for both Health Care Professionals and Patients to help interpret and understand test results performed by the Connecticut Public Health Laboratory, are found below: