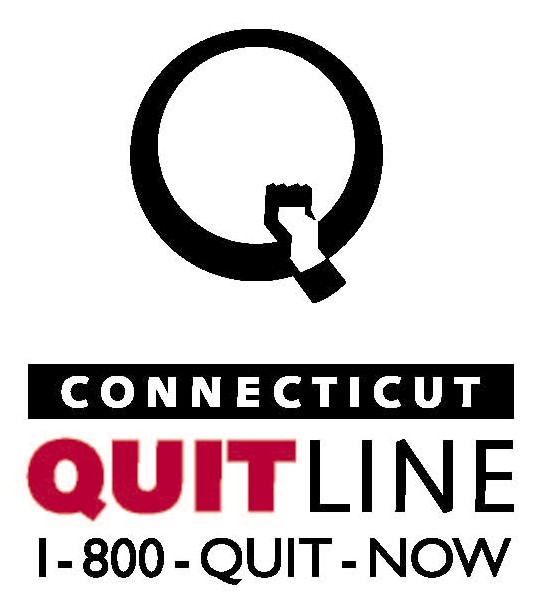 What are your reasons to Quit? - Let us help.
The CT Quitline is a telephone help line offered free of charge that provides cessation counseling, quitting information, answers to your questions, and support you need while quitting.
When you call, your call will be answered by one of our Quit Coaches who are professionally trained to help you quit tobacco.
Your Quit Coach and you will create a personalized Quit Plan for you to be most successful.
You will also receive Quit Guides that are full of helpful tips and information to keep you on track.
Worried about cravings? Your Quit Coach will help you decide if the nicotine patch, gum or other medication is best for you.
Your Quit Coach can also refer you to local cessation programs in your community.
The CT Quitline is open 7 days a week 24 hours a day.
English, Spanish, and other language speaking coaches are available.
Here is what callers are saying about the CT Quitline:
"The coaches are helpful and encouraging. Very supportive. I don't have the mindset to pick up smoking again."

"Thank you to the entire staff for support. Although it is a challenge, I am a nonsmoker."

"I have wanted to quit for a long time.

I am now enjoying being a nonsmoker."

"This has been a positive experience."

"The coach was gentle and kind."

"They are teaching me coping skills and I am staying positive."

"The quit guides give great insight."

"After smoking for 40 years, this is going to work for me!"

"My daughter said she was proud of me for quitting."

"Nothing ever helped before.

This is a wonderful program." *quit after 30 years

"This is awesome program –a phone call away for an extra push is great."

"The coach is very helpful, they see you as an individual."

"The money I saved from quitting allowed me to fix my washing machine."

"Life is Great!

I am so glad we found your number."