Rehabilitation of Bridge Numbers 01235 and 01236,
Interstate 84 over Marion Avenue in Southington
DOT Project No. 0131-0194/195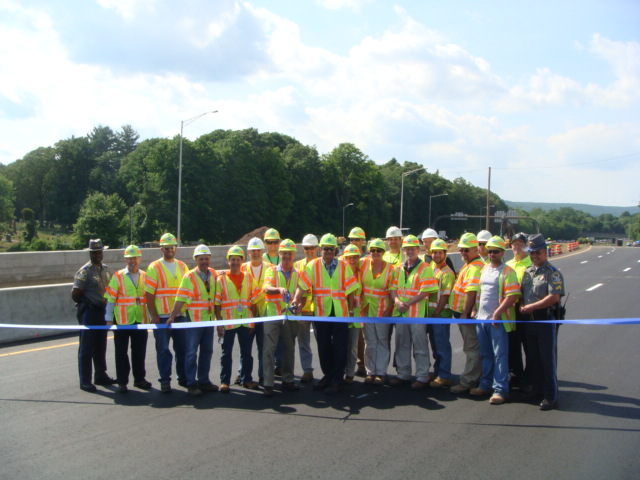 Summary of Traffic Management Results
The east and westbound structures were replaced during the weekend of June 27-30, 2014. The eastbound direction of Interstate 84 was fully open to all lanes of traffic at 4:40 p.m. and the westbound direction was opened at 8:15 p.m.
The time lapse video that was provided by EarthCam, Inc. and also a time-lapse video produced by the Connecticut Department of Transportation is available for viewing at the following links:
I-84 Southington Bridge Replacement CTDOT Time Lapse
I-84 Southington Bridge Replacement Earthcam Time Lapse
PROJECT STATUS
The structures have been replaced utilizing Accelerated Bridge Construction (ABC) to minimize the impact to the traveling public. All lanes are open to traffic.
The project is still ongoing but the work isn't impacting traffic. There is still the demolition of the existing bridges and any debris in the area to be removed.
| | | | |
| --- | --- | --- | --- |
| | | | |
| | | | |
| | | | |