MERRITT PARKWAY PRESERVATION & LANDSCAPE
In the years since the Merritt Parkway's opening, the integration of architecture, landscaping and aesthetics into the design of our roadways had decreased drastically. In the late 1970's and early 1980's the Merritt Parkway introduced two systems interchanges for Routes 7 and 25 in the Town of Trumbull. The construction of these interchanges endangered the historic nature of the parkway, and prompted an increased stakeholder engagement in the discussion of preservation.
In 1992 CTDOT Commissioner Emil Frankel instituted a Merritt Parkway Working Group to develop standard practices for the preservation and rehabilitation of the Merritt Parkway. In 1994 a "Landscape Master Plan for the Merritt Parkway" and "Merritt Parkway Guidelines for General Maintenance and Transportation Improvements, June 1994" were introduced. These guidance documents were put into use with the inception of the Merritt Parkway Improvement Projects. As a measure of oversight and stakeholder involvement in the rehabilitation effort, Commissioner Frankel also established the Merritt Parkway Advisory Committee (MPAC) whose purpose is to advise CTDOT on all matters relative to the Merritt Parkway. The MPAC is comprised of representatives from the 8 towns the Parkway traverses, DOT disciplines, Metropolitan Planning Organizations, Federal Highway Administration (FHWA), State Police Troop G Commander, CT Chapter of the American Institute of Architects, CT Chapter of American Society of Landscape Architects, CT Trust for Historic Preservation, and the Merritt Parkway Conservancy (MPC).
A topic of much stakeholder concern has been that of trees along the Merritt Parkway. There has been a joint effort by CTDOT staff and MPC representatives to address selective tree removal and appropriate locations for protection. As part of the Merritt Parkway Improvement Projects the medians and side slopes will have an appropriate planting design aimed to restore the tree canopy in areas where it has been lost from the original design as the defining feature. The picture below is an example of the existing tree canopy.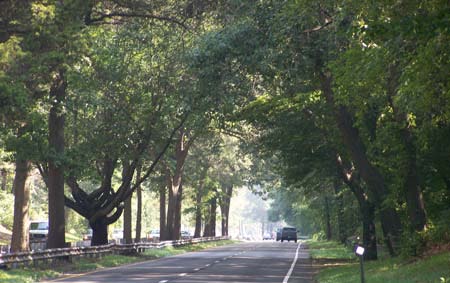 As part of the Merritt Parkway Improvement Projects there will be over 8000 linear feet of newly landscaped median. The new treatments will include carefully designed plantings as well as Merritt Parkway Guiderail and Barrier where necessary. Existing trees that are deemed not hazardous will be preserved.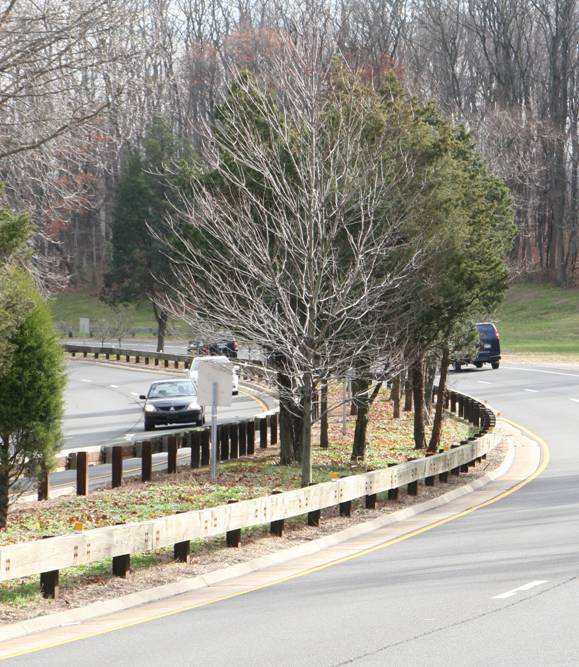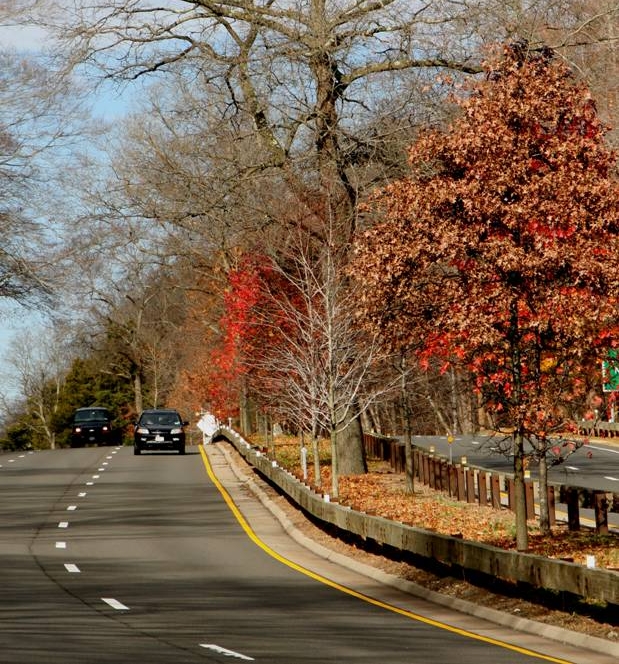 An important relationship in the design of the Merritt Parkway is that of the bridges and the surrounding landscape. The visual balance between bridge facades and the adjacent plantings is an intangible quality that set the Merritt Parkway apart from other roadways.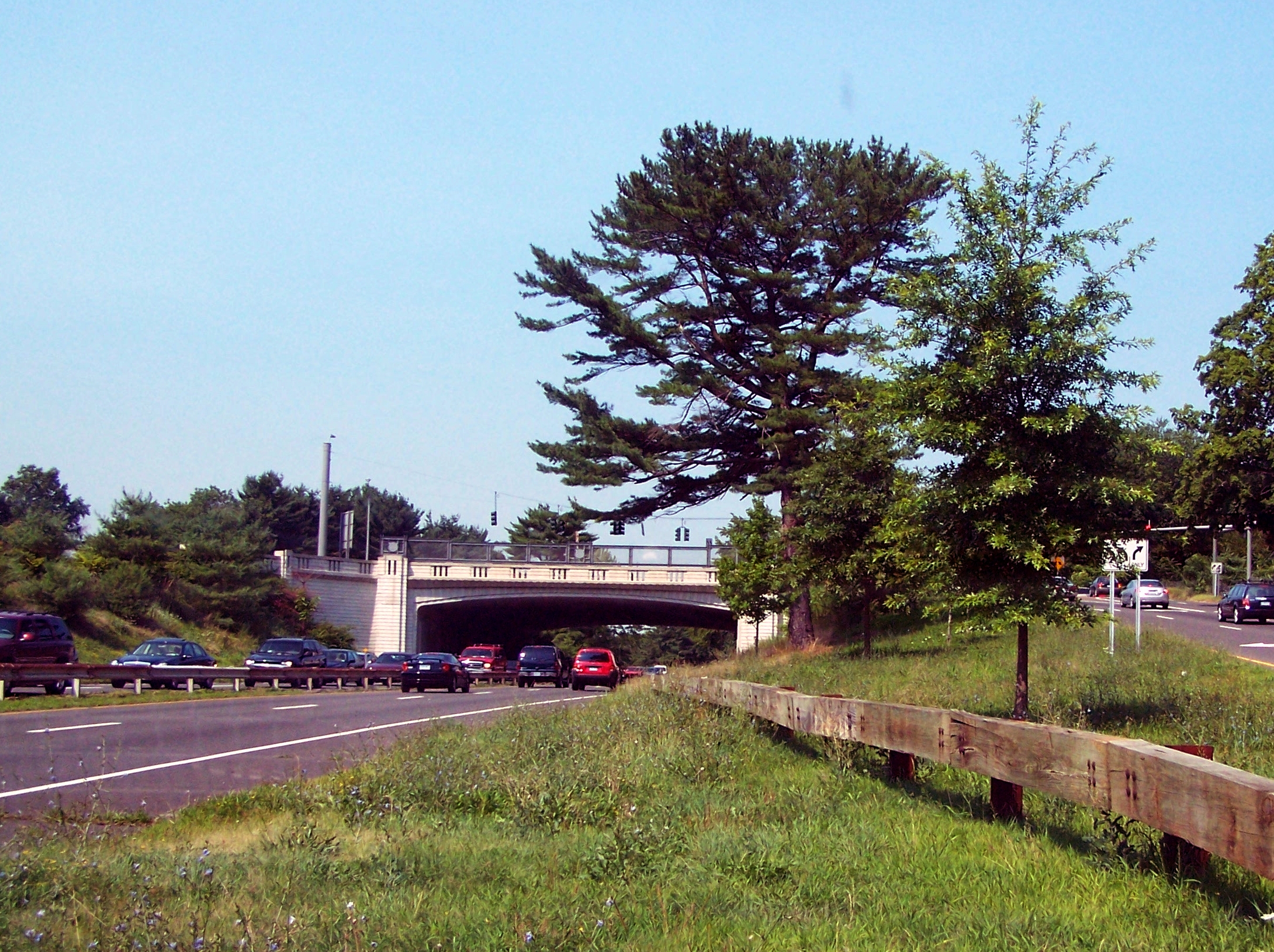 Part of the Landscape Master Plan was a plan set that provided the vision and guidance on specific features to be preserved or enhanced to rehabilitate the Merritt Parkway. An example of the master plan can be seen at the link below: