MERRITT PARKWAY IMPROVEMENT PROJECTS
---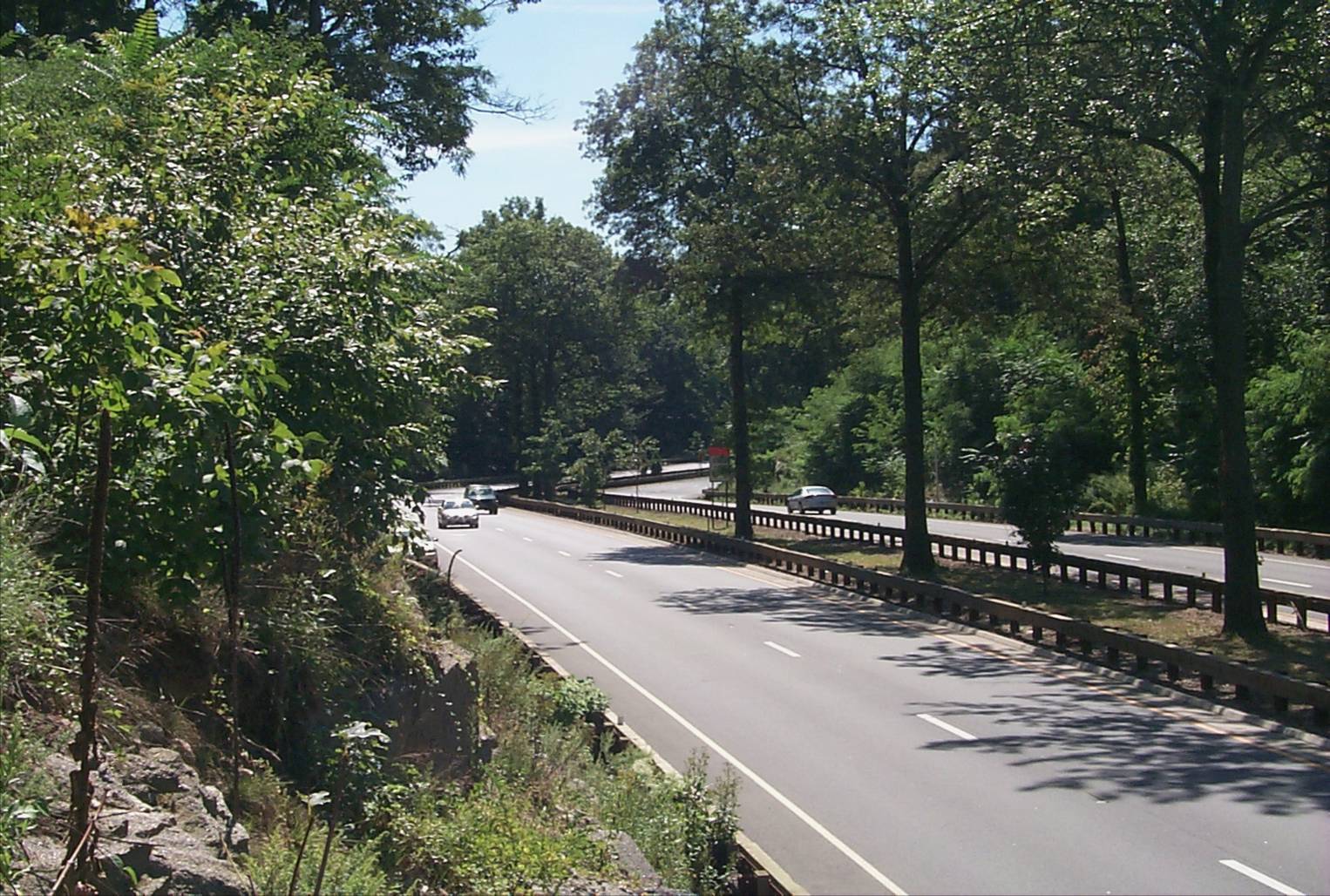 Since 1938 the Merritt Parkway has served as one of Connecticut's defining roadways. Traversing nine towns from Greenwich to Stratford, this 37.5 mile parkway is rich in both natural scenery and distinguished architecture. There has been a recent initiative by CTDOT in conjunction with activist organizations and stakeholders to rehabilitate the Merritt Parkway and sustain its unique aesthetic appeal throughout the transformation to a contemporary roadway.
---
---
Find Information about vehicle restrictions on the Merritt Parkway here.
---
Project No. 158-0207 & 158-0211
Project 158-0211 extends between the Newtown Turnpike bridge in Westport and the Congress Street bridge in Fairfield. This project involves resurfacing Route 15 in both directions as well as providing various safety improvements and aesthetic enhancements. This project also includes the rehabilitation of the existing landscaping by removing invasive species, preserving existing plantings, and adding additional plantings.
Project 158-0207, Saugatuck River Bridge in Westport, includes rehabilitation work such as structural steel repairs; cleaning and painting the entire bridge; performing concrete repairs at piers and abutments; deck patching and waterproofing; joint replacement; historic parapet replacement; topside roadway work consistent with the proposed improvements under project 158-0211.
For additional information regarding this construction project, please visit:
Project No. 158-0207 & 158-0211 Public Outreach Page
Project No. 135-0270 – This project upgraded the Parkway from the Greenwich / Stamford town line easterly approximately 6 ½ miles to just beyond the South Street overpass in New Canaan. This project involved resurfacing the Parkway, rehabilitating and/or restoring the bridges, providing various safety improvements and landscape improvements.
For additional information regarding this construction project please visit:
News and updates relative to the Merritt Parkway Improvement Projects
---
---
CONTACTS
Requests for additional information should be addressed to:
Matthew R. Vail, P.E.
Transportation Principal Engineer
2800 Berlin Turnpike
P.O. BOX 317546
Newington, CT 06131-7546
Phone: (860) 594-3274
Email: Matthew.Vail@ct.gov