Wholesale Distributors Selling CT Grown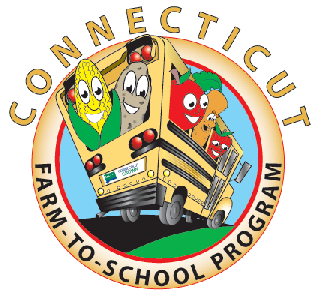 The Department of Agriculture recruits Wholesale Distributors willing to purchase CT Grown so you can source CT Grown for your School Meal Program. Please contact us if you need assistance.
The following distributors are currently participating in the Farm-to-School-Program and may have product for you, depending on crop availability and logistics.
If you are a wholesaler delivering CT Grown produce to schools and would like to list your firm, contact Jennifer McGuire at (860)713-2543 or (860)713-2503.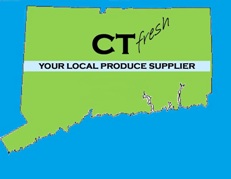 CT Fresh, Inc.
"Your Local Produce Supplier"
Paul Ryan
70 Research Drive
Stamford, CT 06906
(203) 504-8905
Fax: (203) 504-8487
Email: CTfresh@optonline.net
CT Fresh, Inc. is a family owned and operated full line wholesale distributor of fresh produce. At CT Fresh we believe that when it comes to food, a short straight line delivers better taste, better health and better support for our local economy. We have partnered with the best growers to provide our customers with the freshest locally grown produce. We always choose local first. We are a participating distributor of the 24/7 program from the farm to store in 24 hours. We are committed to providing our customers with the best quality products and service in the industry.
FreshPoint
The Connecticut Regional Market
Rich Adams
105 Reserve Road
Hartford, CT 06114
(860) 522-2226 ext. 5401
At FreshPoint, it is our mission to help sustain local farms by supporting their efforts to provide a wide variety of produce that is fresh, healthy, and safe. FreshPoint is the primary wholesale distributor of local produce to devoted enthusiasts who are committed to the resurgence of locally grown products. Our vision and integrity have helped to shape the landscape of our local farming community for more than 149 years. We have relationships with more than 100 neighboring farms; we purchase their commodities, provide essential marketing, and drive their sales.
FreshPoint endorses a certified SQF program, recognized as having the highest level of food safety in the industry and is a certified HACCP third party inspected distributor. FreshPoint provides refrigerated distribution from a modern warehouse and follows standard guidelines for specifications, pack sizes, and proper handling. FreshPoint has proactively worked with local agriculture to cultivate the awareness of Good Agricultural Practices "GAP" and to further sustainability through activism and fair trade.
Knowledgeable customer service representatives make it easy for our customers to design and sustain a quality year-round program which incorporates local products. We offer on-line ordering and invoicing, a state-of-the-art website, a mobile app, and live representatives to help with your specific needs. Our purchasing department works closely with the farms, seven days a week to make sure that what is picked today is shipped to our customers in the morning. FreshPoint is proud to be a part of many ongoing successful local "Farm-to-Chef" programs and we look forward to helping you succeed with your own buy local program. We have A-Z... all fresh locally grown fruits and vegetables including organics and much more!
Please visit us at www.FreshPointCT.com for more information.

G & A Wholesale Fruit & Produce
Elisabeth Granoff
55 Grant Street
New Haven, CT 06525
(203) 777-2433 OR 2434 (203) 777-2737
Email: e.cunningham@snet.net
We specialize in schools, buying from local farmers as much s we can. Thank you for your continued support.
Guida's Milk & Ice Cream
433 Park Street
New Britain, CT 06050
(860) 224-2404
(800) 832-8929
Guida's Milk & Ice Cream has been servicing Connecticut residence since 1886. Guida's has been committed to supporting CT and New England dairy farms with the freshest dairy products with over 50% of their fluid milk coming directly from Connecticut farmers. The Guida's name is synonymous with quality. Connecticut residents know that Guida's milk & ice cream are the best available. They know it because of the company's commitment to quality and freshness. They have one of the longest shelf life in the industry, that's because we do things a little bit better than our competitors.
Guida's recently changed their formula for school ½ pints by creating better flavors in our chocolate, strawberry and coffee milk, the best flavor profile round, so kids drink more milk.
Kid-friendly cartons for the school market have been created, which mirror the same color labels families do see at home. Kids can count on great experience drinking milk in school and bring those good habits home and drink more milk for health all year long!
Call Guida's today to have milk or nutritional friendly (NSA) ice cream delivered into your cafeterias and vending machines. Visit Super Cow at www.supercow.com
HPC Food Service
Stephen Cop
P.O. Box 1228
South Windsor, CT 06074
860-760-3985 or Toll Free 800-883-9800
Fax: 860-761-2451
Email: scop@hpcfs.com
HPC Foodservice, an independent broadline distributor since 1908, is proud of its many years of dedication to the same type of values that schools instill in their students. We believe in nurturing our relationships with our customers and community not only through quality products, competitive pricing, superior service and value-added services, but also by staying involved with organizations such as the School Nutrition Association of Connecticut and the CT Farm-to-School Program. And, because we respect your values, environmental sustainability, organic, and locally grown items are important to us because we know they are important to you. For more information on HPC Foodservice, check out www.hpcfs.com
Maple Hill Farms, Inc.
Scott Miller
P.O. Box 767, 12 Burr Road
Bloomfield, CT 06002
(860) 242-9689
Fax: (860) 243-2490
Maple Hill Farms has been a family owned business since 1928. We are the only vending company in CT to specialize in dairy products, 100% juice products, water, healthy snacks and ice cream. Maple Hill Farms takes pride in supporting the farmers in Connecticut and New England by purchasing products from Guida Dairy in New Britain, Mountain Dairy in Storrs, HP Hood in Agawam, MA, Garelick Farms in Lynn, MA along with Byrne Dairy in New York. We also support Vistar of New England in Windsor. Maple Hill Farms specializes in vending where we provide the machine, the products and service. Our employees are properly trained to service and repair these machines. Our refrigerated delivery trucks ensure our products to be of the best quality possible. we are working to be part of the solution for Healthy Vending in our schools. We also do wholesale deliveries of dairy, juice and ice cream products to schools, nursing homes and convenience stores. We also have Ice Cream Push Carts available for special events.
Please call Bill or Scott Miller for information on Healthy Vending, wholesale deliveries or Ice Cream Push Cart rentals at (860) 242-9689.
Michael's Produce
177 Hebron Rd
Andover, CT 06232
(860) 742-7483
Sardilli Fruit and Produce, was established in the 1940's as a roadside fruit and vegetable stand, and has since prospered into one of Connecticut 's leading wholesalers. With customer satisfaction as our highest priority, careful selection of top growers, including many Connecticut growers, ensures that Sardilli's has the freshest and highest-grade (U. S. GRADE 1) fruits and vegetables in the Northeast. Our customers at Connecticut schools and institutions will enjoy personal relationships with assigned account representatives that are knowledgeable, professional and responsive to their needs.
We look forward to an enjoyable and lasting business relationship with all our current and future customers. The Sardilli Family is committed to providing superior service, exceptional quality and the highest yields per package for every dollar spent. Please contact Devin or Jason Sardilli to talk about your CT Grown and produce needs.
Sonnys Produce
Marino Carrera, James Kim and Joseph Lee
28 Henry Street
Greenwich, CT 06830
203-532-1400
Fax: 203-532-4141
Email: sonnysproduce@hotmail.com
Sonnys Produce started out as a retail fruits and produce store in Greenwich, Connecticut back in 1995. In 2000, Sonnys Produce became a wholesale distributor of fresh produce to clubs, restaurants, delis and schools. Sonnys Produce is certified as a Minority Business Enterprise (MBE) by the State of Connecticut. Our produce is purchased locally as often as seasons allow to provide our customers with the highest quality farm fresh produce items. We are committed to providing superior service, both in exceptional quality and friendly customer service. We look forward to a successful business relationship with our current and future customers.
Thurston Foods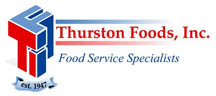 30 Thurston Drive
Wallingford, CT 06492
Tim Thurston/Rob Defurio
(203) 265-1525
Email: rob@thurstonfoods.com timt@thurstonfoods.com
Thurston Foods, Inc. was established in 1947 and has become a leading School Foodservice Distributor in Connecticut. As a broad line distributor we stock all your foodservice needs; including fresh produce. Produce is purchased locally as often as seasons allow to provide you and your students farm fresh products.
TinaRose Produce, LLC
CT Regional Produce Market
Al Parziale
101 Reserve Road
Hartford, CT 06114
(860) 727-8790
Email: TinaRoseProduce@gmail.com

TinaRose Produce has been a family run business since 1991. We are a Wholesale Distributor of fresh fruits, vegetables, and fine specialty items. We support our Connecticut farmers in order to ensure that the highest quality of produce is always available to our customers. We maintain a clean, properly refrigerated facility located in the Connecticut Regional Market. We at Tinarose Produce are committed to providing--with friendly customer service--fresh, safely handled produce for our customers state-wide.