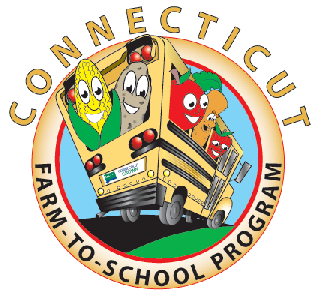 The Connecticut Department of Agriculture and state and regional partners continue to work towards center of the plate items for the schools in our state. That means we are working to get items like ground beef, chicken, eggs, and other meats and cheeses that schools can use in their meals for our kids.
What's Happening?
The University of CT has launched a new Cooperative Extension
Meat Systems website
. This is a technical site for beef producers, dairy farmers, and other interested parties. They are looking for content. Please contact them with relevant information.
New England Beef to Institution Grant News
Recently, a Regional Dairy Beef Marketing Study was completed. Please feel free to read the
Executive Summary
here. The
entire study
, written by
Rose Wilson, business and marketing consultant based in Norwich, Vermont, is available for your reading pleasure!
According to the study the researchers have identified two models, that may together begin to pave the road to increasing consumption of local beef in New England.
The Connecticut Department of Administrative Services continues to support the effort of our state's schools to create opportunities for our farmers. This is really exciting. Keep watching for news here!
The University of Connecticut - College of Agriculture - has won a SARE grant with its regional partners to work on 24-7-365 beef production. Please visit the College of Agriculture site for more information!
A small but mighty group of Northwestern CT beef and other meat producers met with several Northwest Connecticut private schools to start a small pilot project to sell beef to schools. for more information, contact
Jennifer.McGuire@ct.gov
or
Jean.King@uconn.edu
to be connected to the UCONN initiated project.
How can you help?
Beef producers (or other protein producers), or school systems willing to purchase protein items, please contact the program coordinator for the agency, Jane Slupecki via email at Jennifer.McGuire@ct.gov or by calling 860-713-2543.
The farmers in the state of Connecticut are part of the solution of self-sustainability for our citizens. Please purchase CT Grown.