Passport to Connecticut Farm Wineries
The 2020 Passport Program
COMING SOON!

Spend the spring, summer, and fall traveling Connecticut to collect your Passport stamps while creating lasting memories. The 2020 Passport includes 40 participating farm wineries.
Obtain a minimum of 12 stamps to be eligible for the prize drawing. More than 75 prizes will be awarded with a total value in excess of $15,500. The participating Connecticut wineries are ready and waiting for your visit this season.
HOW TO PARTICIPATE IN THE 2020 PROGRAM
The 2020 Passport program will be accessible via the digital app only due to COVID-19. There is no cost to download the app and no purchase necessary at a winery to scan the QR code.
New this year: Download the mobile app. Search your App Store for CT Wine Passport, download, and set up your user profile. Visit a participating farm winery, scan the QR code to check-in and collect your stamp.
Google Play: https://play.google.com/store/apps/details?id=edu.uconn.CTWinePassport
Apple: https://itunes.apple.com/us/app/ct-farm-wine/id1463393602
The minimum number of stamps to be entered into a drawing is 12 stamps.
START YOUR JOURNEY
Click HERE to map your journey to participating farm wineries.
STAY CONNECTED
Share your journey through Connecticut's farm wineries with us on Facebook at www.Facebook.com #CTFarmWineries #CTFarmWine #PassportToCTWineries
THIS YEAR'S PRIZES WILL BE AWARDED BY DRAWING NO LATER THAN FEBRUARY 20, 2021. THEY INCLUDE:
Collect 35 or more stamps and be entered to win:
Eight Grand Prizes: One of 8 $1,000 gift cards to a Connecticut attraction
18 or more stamps in a passport will be entered into a drawing for the following prizes:
Five First Prizes: One of five (5) $500 gift certificates to participating Connecticut farm stands or CSA memberships.
Ten Second Prizes: One of ten (10) $250 gift certificates to participating Connecticut tourism attractions
15 Third Prizes: One of 15 $100 gift certificates to participating Connecticut restaurants, attraction, or lodging establishments.
Collect 12 or more stamps and be entered to win:
40 Fourth Prizes: A certificate for two bottles of wine from one of the 40 participating Connecticut farm wineries. 40 qualified participants will be selected for each of the 40 certificates. Winery certificates will be awarded at random.
You must be at least 21 years of age to take part in the program. You must be present at the winery in person to get your passport stamped. We only allow one passport per person in the drawing.
Congratulations to the Passport to CT Farm Wineries 2019 Winners:

QUESTIONS OR COMMENTS ABOUT THE PROGRAM?
For questions or concerns about the passport program, read the program's Frequently Asked questions page or reach out to Rebecca Murphy at the Connecticut Department of Agriculture, 860-713-2538 or email PassporttoCTFarmWine@ct.gov.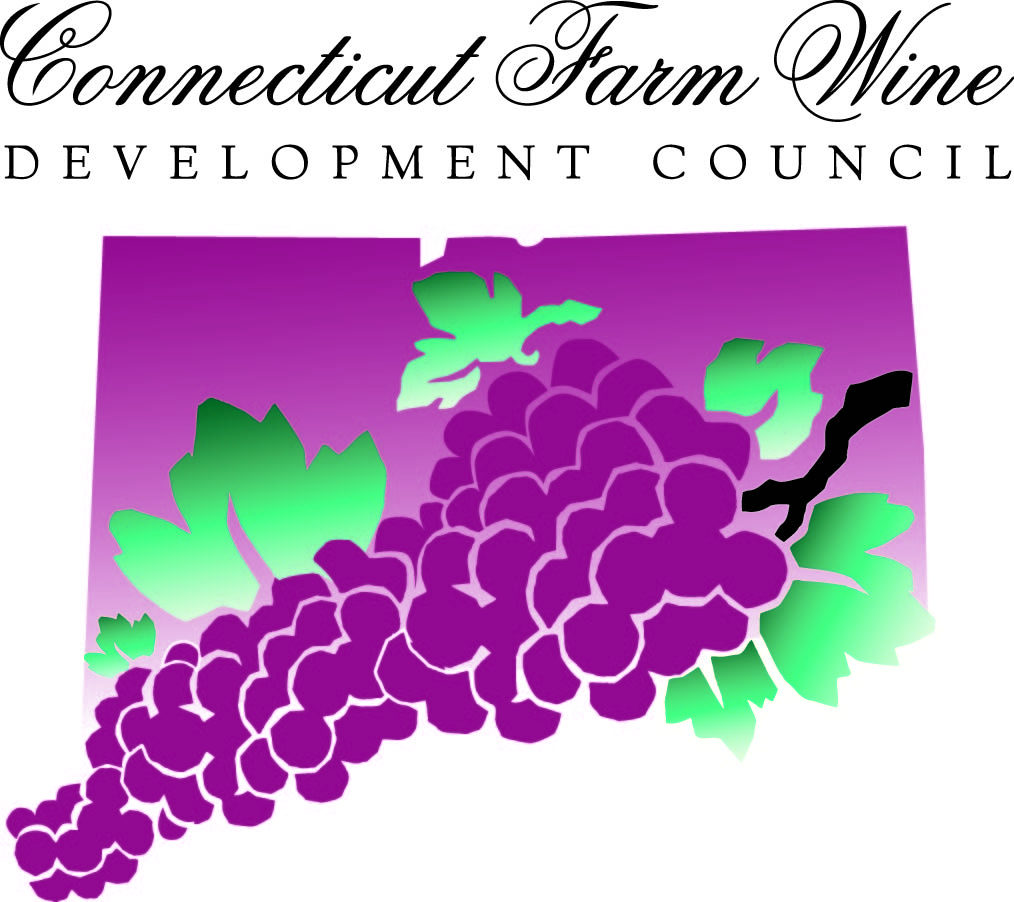 Check this website and read the rules in the Passport carefully each year, as some rules may change.
A program of the Connecticut Farm Wine Development Council under the administrative authority of the Connecticut Department of Agriculture.