Southwest Connecticut Mental Health System
Stamford Community-Based Service: Franklin S. Dubois Center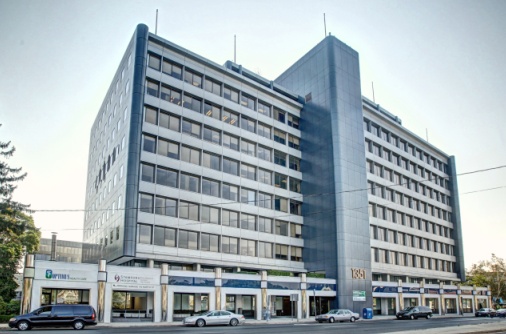 FRANKLIN S. DUBOIS CENTER
1351 Washington Boulevard, 5th Floor, Stamford, CT 0690
5
PH: 203-388-1600 FAX: 203-388-1681
Crisis Intervention: 1-800-586-9903
Serving the towns of Byram, Cos Cob, Darien, East Norwalk, East Portchester, Georgetown, Glenbrook, Glenville, Green Farms, Greenwich, New Canaan, Noroton, Noroton Heights, Norwalk

,

Old Greenwich, Riverside, Rowayton, Saugatuck, South Norwalk, Springdale, Stamford

,

Weston, Westport, and Wilton.
**No one will be denied service for inability to pay. Medicaid and Medicare accepted. Department of Mental Health and Addiction Services (DMHAS) facilities will not discriminate in the provision of health care services to an individual. Click here for the full policy.**
---
COMMUNITY-BASED SERVICES
The Community Services Division (CSD) in Stamford is located at the Franklin S. DuBois Center (FSDC) and serves the greater Stamford/Norwalk area. FSDC is responsible for providing ongoing, individualized treatment to persons living in the community with severe behavioral health disorders who are publicly insured, uninsured and in some cases underinsured. All services offered at the F. S. DuBois Center are aligned with the Commissioner's initiative to move our practice to one offering Community Support and Recovery Pathways. At the end of the day, people ought to have more advanced skills for self-management. Within many areas of service at FSDC, Peers have become integral components. Person-centered care is a given and evidence-based practices are growing.
The Welcoming and Immediate Service Center (WIS): The primary functions of WIS are:
Triage for individuals seeking services

Community referral when appropriate

Initiating person centered planning and eliciting background clinical and medical information

Benefit and insurance support

Psychiatric evaluation and medication management

Referral to Supported Employment, Co-occurring services and Peer-led recovery classes when appropriate

Referral to more long-term on-going behavioral health care services within the Recovery Services Unit when appropriate

Provision of brief treatment services for individuals transitioning to other FSDC or community providers.
The focus of work in this sector is facilitating quick access to basic need services such as medical, employment and financial while engaging individuals in a shared assessment of their behavioral health care issues and the treatment and/or referral options available to them.
Crisis Services: Mobile Crisis Services provide prompt and free mental health care to adults in urgent need. Telephone calls are directly answered by expert clinicians. No appointments are necessary for walk-in visitors. "House calls" and other "on scene" visits are readily available upon request. Short-term counseling bridges new clients to their first appointment at the Welcoming and Immediate Services Center. Mobile Crisis Services also provide close follow-up support for persons assisted by "first responders" (police, fire fighters and EMS). Download SWCMHS Mobile Crisis Brochure.
Recovery services unit (on-going services)
Ongoing community-based services in Stamford are organized around four levels of care:
Intensive Community Support

Community Support

Office-Based Services

The Clinic
Intensive Community Support (ICS): This is a comprehensive wrap around service for people who have had consistent difficulty with severe psychiatric illnesses, numerous hospitalizations and repeated difficulty with a less intensive level of care. This client group have often been over represented among the homeless, those in jails and prisons and those thought to be "treatment resistant". Intensive Community Support Services are individually tailored with each client and address the preferences and identified goals of each client. The approach with each client emphasizes relationship building and active involvement in assisting individuals with severe and persistent mental illness to make improvements in functioning, to better manage symptoms, to achieve individual goals and to maintain optimism. As with the previous units, psychiatric, nursing, co-occurring, peer-lead and employment services are imbedded.
Community Support Services: Community Support Services will be offered for consumers that may need assistance for a longer period of time. Their individualized needs and preferences will be at the center of treatment. Mental health and substance abuse services will be delivered under the overarching concept of personal recovery and directed at meeting the financial, residential, vocational, educational and social needs of the consumer. Keeping person-centered, the consumer will identify their needs and goals. Psychiatric, nursing, co-occurring, employment and peer-led services are used to augment the work of the Community Support Services staff.
Office-Based Services: The office-based section will serve individuals who have minimal need for community-based interventions. This service offers a full range of medication evaluation and management, individual and group therapy, clinical practices and case management to individuals with a diverse range of behavioral health care needs. The distinguishing feature of this service is that the client population can initiate and successfully access service providers both at FSDC and in the community independently. The work in this unit focuses on person-centered treatment planning, motivational interviewing, providing clinical evidence-based practices and community referrals. The staffing of this service is augmented by a psychiatrist, nurse, co-occurring clinician and employment specialist to insure easy access for individuals being served within Office-Based Services.
The Clinic: The Clinic is designed for consumers who live independently, and who need minimal support. Many of these consumers seek state funded treatment because they are not accepted for services in the private sector. The lack of acceptance is usually based on income, lack of medical insurance or undocumented status. Limited case management services will be available through The Clinic to assist clients in becoming as independent as possible.
Additionally SWCMHS offers two specialty programs in Stamford:
Jail Diversion

Care Management
Jail Diversion: Staff is specially trained to evaluate individuals with behavioral health issues who are arrested. They are assigned to the courts in Stamford and Norwalk with the objective of linking those arrested and diagnosed with behavioral health disorders to appropriate mental health services when possible rather than incarceration.
Care Management: The Care Management program is designed for people receiving primary case management service from their residential provider. The level of care is very much the same as any other consumer of ICS services. The fundamental difference is the role of the ICS staff who offer support to both consumer and residential staff. The objective is to increase the likelihood of successful living in the community by people who have often found this difficult to sustain.
Deaf or Hard of Hearing Services: Deaf of Hard of Hearing Service is a specialty service that is available within the Clinical Services Division of SWCMHS and is available at both the Bridgeport and Stamford locations. This service provides culturally and linguistically accessible mental health treatment for persons who are Deaf or Hard of Hearing. All psychiatric services, case management, group and individual therapy are provided within the Clinical Services. Direct staff include; a clinician who is deaf and uses American Sign Language along with an Interpreter on site. Both can assist individuals to access sign language interpreters for treatment related services.
RESIDENTIAL SERVICES
Transitional Residence Program (TRP): Located in Norwalk, TRP is an 8 bed residence dedicated to facilitating a supportive reentry of individuals to community living. TRP offers "step-down" services from inpatient psychiatric hospitals and correctional institutions and is also used as an admission diversion program to prevent unnecessary hospitalizations. Clinical services for residents of TRP are provided at the F.S. DuBois Center, Norwalk Hospital's Intensive Community Outreach Treatment Program or through Optimus Behavioral Health Care in Stamford.
REHABILITATION SERVICES (ALL LOCATIONS)
Rehabilitation Services (RS): Rehabilitation Services are integrated throughout all programs and service locations, available to any consumer who is interested in the service. The RS division includes Supported Employment, Supported Education, Life Skills Training, and Peer Support services. Additionally, RS is overseeing the conversion of traditional Case Management and ACT programs to Community Support and Recovery Pathways (see page 4). These services are provided within the context of partnership, coaching, skill training, social network building, health maintenance, and the provision of assistance to attain an enriched living experience toward individual recovery.
Supported Employment (SE): Supported Employment is an Evidence-Based Practice provided to any consumer expressing an interest in finding or maintaining competitive employment. Employment Specialists are embedded on the treatment teams and include both private sector and state employees who are committed to supporting individuals as they pursue their vocational goals.
Supported Education Services: The Resource Education Center (REC) provides Supported Education (SEd) services to any consumer expressing an interest in pursuing their educational goals. SEd includes services for G.E.D., high school equivalency, post-secondary, education enrichment.
LIFE Skills Training: The Learn Independence to Feel Empowered (LIFE) Skills Program is designed for individuals who would like to learn skills to help them become more independent and lead enriched, satisfying lives in their communities. Skills taught include: money management, grocery shopping, cooking, maintaining a safe living environment, how to participate effectively in the recovery planning process, how to access community resources, and many more.
Peer Support Services: SWCMHS strongly believes that individuals with their own lived experiences (Peers) are a critical resource for people in recovery. Peer services include:
Recovery Coaches

:

Recovery Coaches establish helping relationship with consumers based on mutuality, strengths, and shared learning. This unique relationship offers a different kind of growth opportunity for both the consumer and the peer. Not only do the Recovery Coaches bring their own life experience, education, and previous work history to the job, they have received training on the peer support discipline and how to provide that service in an integrated team.

Recovery Educators:

Th

e Recovery Educators at the SWCMHS are a specially trained staff who are self-identified people with a lived experience (a.k.a. a person in recovery). They facilitate peer-led courses to people in recovery from mental illness and addiction disorders in

Bridgeport

,

Stamford

and

Norwalk

on an ongoing basis. The programs: WRAP (Wellness Recovery Action Plan), Pathways to Recovery and the Peer Employment Training (PET) course are all strength-based, empowering, and recovery-oriented. While each program is structured around a specific curriculum, it is the experiences of the students, brought out in dynamic, inter-active, teaching formats that generate much of the learning which, oftentimes, has a transforming effect on the participants (consumers).

Stipend Trainee Programs:

This program, which has a strong foundation in skill-building methodology, offers a unique opportunity for trainees who are consumers within SWCMHS to learn skills relative to peer support, employment, community living, interpersonal skills, computer skills, and coping skills.

Trainees learn how to perform a wide range of tasks to assist consumers in regaining independence in their own lives and in their own recovery.

Trainees also help support consumers to get reconnected with the resources available to them in their community.

Trainees mutually assist people in the understanding of recovery, wellness principles, practices and pathways which include: Hope, Choice, Empowerment, Recovery Culture and Spirituality.

Trainees may work in any of the following capacities:

Greeters:

Responsible for welcoming consumers and visitors to the building, sharing and relaying information relative to daily programming with consumers and staff.
Peers Reaching Out (PROs):

Provide peer support services to consumers, co-lead groups, and assist rehab staff on inpatient units.
Peers Utilizing Skills for Healing (PUSH): Assist with the identification and implementation of community based outings and special events for consumers.
Warmline Operator: Accept calls from peers, assist and support individuals with non-emergency issues, provide information on community resources, listen to callers in a respectful and non-judgmental manner.
Return to: SWCMHS