Underage Drinking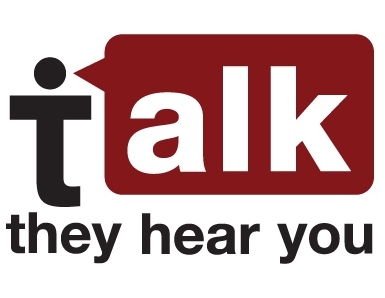 Underage drinking is a serious problem.
Alcohol is the most commonly used and misused drug among youth in the US. The average American girl has her first drink at age 13 and for boys, it's age 11. It can also have long-term effects. Youth who start drinking before age 15 are six times more likely to develop alcohol dependence or misuse later in life than those who begin drinking at or after age 21.
DMHAS recognizes the importance of addressing this problem in communities where young people live. In collaboration with the Substance Abuse and Mental Health Services Administration (SAMHSA), resources are available to communities to implement strategies to reduce underage alcohol use and its harmful effects.
- Nearly one in three (30.2%) of Connecticut high school students currently use alcohol (reported having at least one drink of alcohol during the past month)
- Of the high school students who used alcohol within the past month, almost half (48.3%) reported drinking FIVE OR MORE drinks of alcohol IN A ROW at least once during the past month (binge drinking)

| | |
| --- | --- |
| | |
| Experts talk about the dangers of underage drinking. | Commissioner Delphin-Rittmon, along with a Connecticut State Trooper and an Emergency Medicine doctor, talk about the consequences of underage drinking. |
Consequences of Underage Drinking
Youth who drink are more likely to experience:
Problems in school

Physical and sexual assault

Higher risk for suicide and homicide

Alcohol-related car crashes and other unintentional injuries
Health Dangers of Underage Drinking
Drinking may have lasting health effects:
Some research has shown that heavy drinking at this age, when the brain is still developing, may cause lasting impairments in brain functions such as memory, coordination and motor skills

Alcohol is a major factor in fatal automobile crashes

Drinking can lead to sexual assaults and rape

Alcohol poisoning
Dangers of Binge Drinking
As young brains are still developing, alcohol can impact changes in brain development that may have life-long effects:
Because alcohol is a central nervous system depressant, drinking too much, too fast, slows some bodily functions (such as heart rate, blood pressure, and breathing) to a dangerous level, causing the drinker to lose consciousness

Alcohol poisoning can even lead to death

Importance of Family
The
Connecticut School Health Survey
found that teens who reported having meals at home with family, feeling love and support from parents, and having parents who asked about their whereabouts when not at home showed the lowest prevalence of risky behaviors including alcohol and drug use, motor vehicle safety and risky sexual behaviors.
Here's what you can do to prevent underage drinking and other risky behaviors:
TALK EARLY AND OFTEN WITH YOUR CHILD

Establish and maintain an open line of communication

Get into the habit of talking with your child every day. This will make it easier when it comes time for conversations on serious topics

GET INVOLVED

Talking with your child about his or her activities is a chance for you to share your interests and values

BE A ROLE MODEL

Think about what you say and how you act in front of your child. Your own actions show your children what is appropriate and acceptable in your family

Don't take part in illegal, unhealthy or dangerous practices related to alcohol, tobacco and drugs. If you do, your child may think it's okay for them to do it, even if you tell them not to

TEACH KIDS TO CHOOSE FRIENDS WISELY

Help your child understand what qualities to look for in a friend

MONITOR YOUR CHILD'S ACTIVITIES

Know where your children are and get to know their friends

Limit the time children spend without an adult present

Join them at events like concerts, graduation parties, beach outings and other gatherings. Unsupervised children have more opportunities to experiment with risky behaviors including alcohol, tobacco and illegal drugs

SET RULES

Make clear, sensible rules for your child and enforce them with consistency and appropriate consequences

For information on what programs and services may be available in your area: