STATE OF CONNECTICUT
Department of Public Safety
1111 Country Club Road
Middletown, Connecticut 06457

Contact:

FOR IMMEDIATE RELEASE
June 9, 2011
State Police and Trumbull Police Investigate Carjacking
Early Thursday morning, June 9, 2011, at approximately 12:45 A.M. a robbery occurred at a Trumbull home while the resident was standing outside in his driveway.
A Trumbull resident on Elberta Ave. was approached at his home and threatened by an unidentified man with a handgun who drove off with the residents vehicle, a 2007 Toyota SUV. The vehicle was spotted immediately after the theft and pursued by Trumbull officers. The vehicle drove off the road on Hardy Lane in Trumbull and the suspect fled on foot into a large wooded area known as the Pequonnock Valley. Officers searched the area throughout the night with the assistance of K9 officers from Trumbull, Bridgeport, Shelton, Milford and the State Police, but were unable to locate him.
Officers believe the suspect was also responsible for a carjacking in Meriden earlier in the night where the operator of a 2003 Ford Taurus was approached at the Meriden Mall and was forced to drive the suspect toward New York. When the vehicle exited the Merritt Parkway in Trumbull to refuel, they were stopped by a Trumbull Officer for a speeding violation on Church Hill Rd. During the stop the suspect fled on foot near the Town of Trumbull's highway maintenance garage. Officers were actively searching the area for the man when the vehicle robbery was reported one mile away on Elberta Ave..
The suspect is described as a black male in his early 20's, approx. 5'10" tall, a slim build, with some facial hair and acne. He was wearing thin, square-framed glasses and a white head wrap.
Police believe it is possible that the suspect may have carjacked another vehicle to aid in his escape and detectives are working with the State Police on that portion of the investigation. Details of this possible crime are uncertain at this time.
Trumbull Police ask that anyone with information please contact Trumbull Police Detectives at 203-261-3665.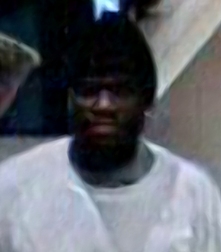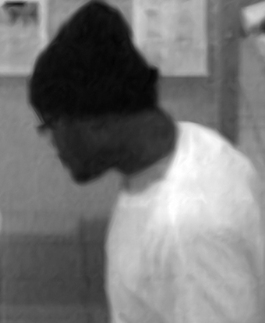 ###END###
Lt. J. Paul Vance
Deputy Chief Glen Byrnes