Connecticut Wildlife Magazine
The official magazine of the DEEP Bureau of Natural Resources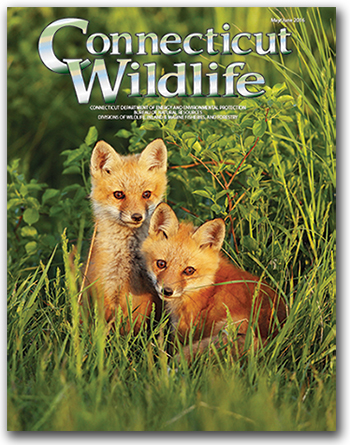 Most recent issue of Connecticut Wildlife Magazine: May/June 2022
Archive of Connecticut Wildlife issues
Articles are written by DEEP biologists who are responsible for the management of Connecticut's wildlife, fisheries, and forest resources.
The magazine is your best source for fishing, hunting, wildlife, and conservation information in the state.
Every issue includes great wildlife photography, in-depth features, hunting and fishing season information, and natural history articles -- plus no advertising.
You'll find each issue packed with ideas and information about natural resource-related issues in Connecticut.

Archive of Connecticut Wildlife Issues
Content last updated in November 2022.