Connecticut's Wildlife Action Plan
Creating a vision for the future of wildlife conservation
Connecticut's 2015 Wildlife Action Plan was approved by the U.S. Fish and Wildlife Service.
Introduction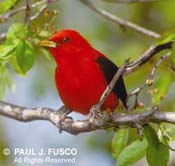 In 2005, Connecticut completed its Comprehensive Wildlife Conservation Strategy, now known as the Connecticut Wildlife Action Plan (WAP), creating a blueprint for the conservation of wildlife over a decade. Connecticut, along with other states across the country, revised and updated the Wildlife Action Plan in 2015 to establish both a state and national framework for proactively conserving our fish and wildlife, including their habitats, for the next 10 years.
As part of this effort, Connecticut's List of Species of Greatest Conservation Need also was revised. This effort involved adding new information on climate change and its impacts to wildlife conservation, updating resource mapping, refining conservation threats, and incorporating information gained through the implementation of the first Wildlife Action Plan. The revision also includes the identification of new or revised conservation actions to help advance wildlife conservation over the next decade. Participation by conservation partners, academic institutions, and the public was key to making the revised Wildlife Action Plan an effective tool for conserving Connecticut's diversity of wildlife resources for future generations.
Background
Connecticut's Comprehensive Wildlife Conservation Strategy (now known as Wildlife Action Plan) was approved by the U.S. Fish and Wildlife Service in 2006. This original plan underwent a review and revision process that concluded in late 2015. The revised 2015 Wildlife Action Plan, which covers the decade of 2015-2025, was approved by the U.S. Fish and Wildlife Service in January 2016. This plan has allowed the Department and its partners to integrate the management of natural resources, build valuable partnerships, and support regional and national efforts to secure long-term funding for wildlife conservation.
The Wildlife Action Plan identifies species of greatest conservation need and their affiliated habitats. It also identifies priority research needs and conservation actions needed to address problems facing these species and habitats.
Goals of Connecticut's Wildlife Action Plan (CT-WAP)
The intent of the CT-WAP is to provide guidance and vision for wildlife conservation in Connecticut. Accordingly, the plan:
Addresses the broad array of all fish, mammals, birds, reptiles, amphibians, and invertebrate species.
Uses available funding to address the species in greatest need of conservation and their habitats.
Identifies actions needed to conserve species diversity and keep common species common.
Builds upon past efforts to conserve all species of wildlife.
Encourages the creation of partnerships with conservation organizations at local, state, and regional levels to enhance opportunities for implementation of actions to conserve wildlife.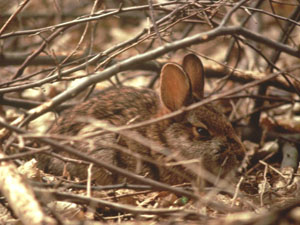 Through passage of the Forsythe-Chaffee Nongame Act of 1980, Congress recognized the need for new sources of federal funding for state wildlife conservation programs to complement funding provided through the Sport Fish and Wildlife Restoration Programs. Key elements in the success of the Sport Fish and Wildlife Restoration Programs have been long-term stability, equitable and reasonably predictable annual allocations, and safeguards against diversion of such funds away from the purposes established by Congress.
Subsequent to the passage of the Forsythe-Chaffee Nongame Act, an unprecedented national grassroots coalition (Teaming with Wildlife) was created. This coalition comprises all 50 states, their governmental and nongovernmental partners in conservation, and the corporate sector. For over a decade, the coalition has developed strong Congressional support to fund the conservation of nongame species. Since 2001, this effort has resulted in annual appropriations to states under the Wildlife Conservation and Restoration Program (WCRP) and State Wildlife Grant Program (SWG).
Under the federal SWG program, Congress has provided a historic opportunity to state fish and wildlife agencies and their partners to design and implement a comprehensive vision for the conservation of America's wildlife. Under SWG, each State, Territory, and the District of Columbia was required to complete a Comprehensive Wildlife Conservation Strategy by October 1, 2005.
DEEP has published an overview of fish and wildlife projects in Connecticut that have received funding through the State Wildlife Grants Program (PDF, 12 pages): Connecticut State Wildlife Grants - Taking Conservation into the Future
Content last updated on February 29, 2016.