Construction Project
Hammonasset Beach State Park Combined Utility Replacement Project, and Creation of the Beach Utility Recreation Trail (BURT)
This project was completed in 2018.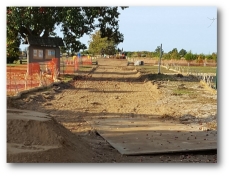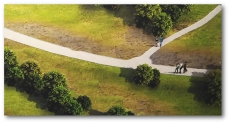 This project consisted of replacing all major existing utilities (water and electrical) and expanding the provision of natural gas throughout the park. Due to the busy nature of Hammonasset during the recreation season, most of the utility installation work took place during the off-season (after Labor Day and before Memorial Day weekend).
The park owned its electrical distribution system which was over 30 years old. The new electricity system is owned by Eversource and provides metering for all of the park and campground buildings. The water distribution system is much older than the electrical distribution system and suffered periodic water line breaks as well as water pressure/water quantity problems in outlying areas of the park property. The new water distribution system provides adequate pressure and quantity throughout the park and campground. The extension of natural gas throughout the park and campground provide for more energy efficient operations in both facility heating and the provision of hot water in the campground.

The final product also provides for a Beach Utility Recreational Trail (BURT) under which the trunk lines or main lines of the utilities pass throughout the park. The BURT is a paved trail with stone dust shoulders which will be used to enhance recreational opportunities throughout the park.
Content last updated March 2019