Activities
Permit required for all activities

Birding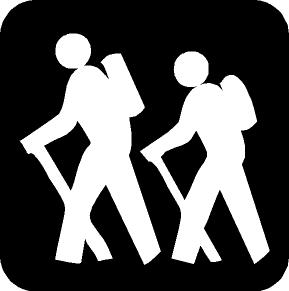 Hiking

Cross-Country Skiing

Hunting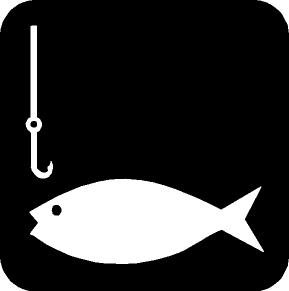 Fishing
To be on Centennial Watershed State Forest, you must have a valid permit. A hiking permit allows access to 17 miles of scenic trails. A fishing permit provides access to freshwater fishing at Saugatuck, West Pequonnock and Far Mill reservoirs in Weston, Redding, Monroe and Shelton. A hunting permit provides access to archery and shotgun deer hunting.
Hiking, Snowshoeing, Cross-Country Skiing:Trail maps/permits are available at kiosks located at the trail heads, at the Aquarion Water Company office at 714 Black Rock Road (Route 58) Easton or they may be downloaded.
The Trail Map serves as your permitand must be carried at all times.
Hikers under the age of 14 must be accompanied by an adult permit-holder.
Swimming, wading, camping, alcoholic beverages, smoking, campfires, picnicking, littering, radios, motors and vendors are prohibited.
The Saugatuck Universal Access Trail located at the northern end of the Saugatuck Reservoir on Newtown Road in Redding is wheelchair accessible.
Pets are prohibited.
No motorized vehicles, bicycles or mountain bikes are allowed.
Horseback riding is not allowed.
Please see the Saugatuck-Aspetuck Trail System map and the more detailed Saugatuck Trail Map and Aspetuck Trail Map for additional trail use rules.
Fishing: Anglers need a fishing permit from the Aquarion Water Company valid only for the year in which it is issued. Acurrent Connecticut fishing license is also required. Fishing permits are not transferable. Season permit fees are $25.00, one-day permits are $5.00, and permits for senior citizens and physically challenged anglers are free.Where to purchase a fishing permit.
Three Aquarion reservoirs are open for fishing by permit: (Fishing maps may be downloaded from the Aquarion website.)
The Saugatuck, in Redding and Weston. At this reservoir, there is a fishing dock accessible to wheelchairs users, located in Weston at the intersection of Valley Forge and Davis Hill Roads.

The Far Mill, in Shelton.

The West Pequonnock, in Monroe.

Fishing season begins the second Saturday of April and ends on the last day of December. Ice fishing is prohibited. During fishing season, you may fish daily, including holidays, from 6 a.m. to 9 p.m.

Anglers 16 years of age or older must have a valid state fishing license to apply for an Aquarion Water Company fishing permit. Anglers under 16 are not required to have a permit, but must be accompanied by an adult permit-holder.

Anglers 65 years of age or older are eligible for a lifetime permit. Non-residents and Connecticut residents with valid season state fishing licenses may purchase a season or daily permit. Non-residents, with a valid 3-day non-resident fishing license, may only purchase daily permits.

Fishing is permitted only from the shoreline. Boating, flotation devices and waders are prohibited.

To protect the public water supply from contamination, the introduction of alewives into the water is prohibited. Please do not empty bait containers into the reservoir.

Cleaning fish on the shoreline is prohibited.
Hunting:All hunting must follow state regulations as found in the CT Hunting and Trapping Guide.
Deer - Roughly 3,350 acres are open to archery and about 3,500 are open to Shotgun (Lottery Area 56). Access permits from Aquarion are required (call 203-452-3511). View maps of deer hunting areas.
Small Game - 81 acres in Shelton.