Federal Superfund Program
Superfund was established in 1980 to give the Environmental Protection Agency (EPA) authority to clean up uncontrolled hazardous waste sites that pose a threat to human health or the environment. EPA tries to identify all Potentially Responsible Parties (PRPs), which are asked to conduct or pay for clean up. If the PRP cannot be found, is not viable, or refuses to cooperate, EPA, the State of Connecticut, or a tribe may clean up the site using Superfund money. EPA may recover the cost of cleanup from PRPs that do not cooperate. EPA works closely with DEEP, communities, scientists, researchers, and contractors to identify hazardous waste sites, test the conditions of the sites, formulate cleanup plans, and clean up the sites.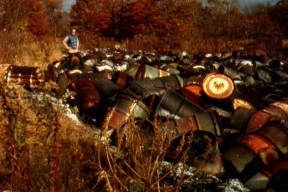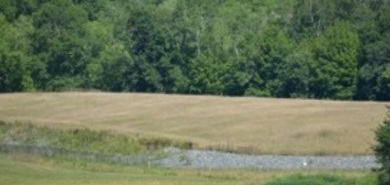 Lists of Superfund Sites
DEEP Connecticut Superfund sites webpage contains brief descriptions of each site being cleaned up under Superfund, some photos, and links to additional information.
The EPA National Priorities List (NPL) is a list of the worst hazardous waste sites that have been identified by EPA. Any site on the NPL is eligible for cleanup using Superfund Trust money.
The EPA Superfund Enterprise Management System (SEMS) (formerly CERCLIS) is the national database and management system EPA uses to track activities at hazardous waste sites that may be considered for cleanup under Superfund.
EPA signed a memorandum entitled "Consideration of Greener Cleanup Activities in the Superfund Cleanup Process" that strongly encourages the use of best practices (such as the ASTM Standard Guide for Greener Cleanups [E2893] BMPs) and/or footprint analysis (such as EPA's Spreadsheets for Environmental Footprint Analysis) in all phases of the remediation process. Additional information, including information specific to Connecticut, is on DEEP's Green Remediation webpage.
Superfund Resources
Removal from SEMS Potential Superfund List
EPA Environmental Info for Connecticut
EPA Superfund Redevelopment Initiative
Superfund Process - Overview with links to information on each of the major steps
Superfund FAQs - Frequently asked questions and answers about Superfund. Questions not covered can be submitted to EPA.
Terms of the Environment, Acronyms and Abbreviations - for all programs, not just superfund.
EPA Superfund Community Involvement
Superfund was enacted under the Comprehensive Environmental Response, Compensation, and Liability Act (CERCLA) and amended by the Superfund Amendments and Reauthorization Act (SARA).
EPA's Employee Directory (for all regions, HQ and labs)
EPA Region 1 Organizational Chart


Content Last Updated February 27, 2019