Preliminary Property Reuse Assessment
(PREPARED Municipal Workbook)
Evaluating reuse opportunities in terms of risks, difficulties and potential benefits
Establishing a plan for reuse is key to moving a property forward and better assessing the risks of municipal involvement. A preliminary reuse assessment will help develop a realistic view of the potential reuse opportunities for a property. The reuse assessment assists in better defining options for "returning community benefit" to the property by integrating information from the following sources into the reuse plan:
A Market Analysis provides insight into potential reuse options (residential, commercial, retail, or industrial) and looks at information, such as population demographics and market demand.

A Community Needs Assessment identifies uses that best serve the needs of the community or that may have been identified by the community.

An Opportunities and Constraints Analysis evaluates attributes and characteristics of the property (e.g., available infrastructure, accessibility, easements, zoning) that may provide opportunities or constraints to one or more possible uses of the property.

An Environmental Conditions Analysis pinpoints potential impacts of the environmental condition on potential reuses and the potential integration of cleanup with reuse. This analysis is based on information readily available about the property, including environmental studies or assumptions based on the prior use of the property. More detailed information about the environmental condition is evaluated as part of the Due Diligence for the property.

A Feasibility Study evaluates the economic viability of potential reuse options. This typically involves a preliminary financial analysis on potential reuse. Worksheet #6a – Financial Analysis (pro forma) can be used to conduct a preliminary financial analysis of potential reuse opportunities.
See Section 2.6 of the PREPARED Workbook for additional information.
Worksheet #2 provides a template for summarizing basic information important to the consideration of potential reuse alternatives for a property.
Brownfields Success Stories offers examples of productive site reuse.
Resources
See Brownfield Property Inventories resources.

Previous Step: Establish Project Goals | Next Step: Screen Property Recovery Actions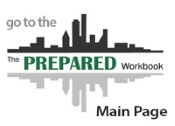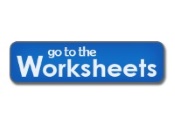 Content Last Updated May 12, 2017