Transitioning To Organic Land Care (OLC) In Your Town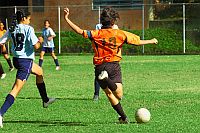 Fact Sheets and Presentation on Transitioning to OLC
Organic Land Care Video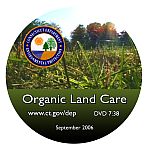 Are you ready to make the transition from using synthetic (conventional) fertilizers to organic? The DEEP's Office of Pollution Prevention has produced a 7-1/2 minute video for municipal officials who want to learn more about what it takes to "go organic." The Connecticut Chapter of the Northeast Organic Farming Association (NOFA) and the UCONN Plant Science Department provided technical expertise.
Video topics include:
What is meant by organic land care
On-location interviews with Cheshire and Granby town officials who talk about their experiences implementing organic land care on their playing fields
Benefits and potential challenges of going organic
View the video. Read the video transcript.
Some products can be purchased through the Capitol Region Purchasing Council.
DEEP partnered with NOFA to provide technical assistance to municipalities to convert to organic methods to manage their turf playing fields. DEEP and NOFA worked with Manchester and Watertown to transition from conventional pesticides and fertilizers on soccer and baseball fields.
One of the most challenging parts of moving to Organic Land Care is the cost of organic fertilizers compared with conventional ones. Utilizing "free" compost produced from town leaves is one of the best responses to this challenge. Organic land care specialists recommend that the compost be tested before application and results compared with the needs of the turf soil for nutrients, organic matter and biology.
Information on Pesticide Risks
Beyond Pesticides provides information on the risks to children who play on fields treated with conventional pesticides.
Related Topics
Pollution Prevention Strategies For State and Local Government Agencies
Content Last Updated January 2020