Landscape Stewardship
Tools for Towns and Cities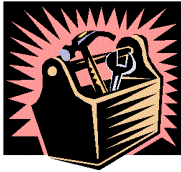 Maps and Spatial Data
CT DEEP's Maps and GIS Data
CT DEEP's Natural Diversity Database (Endangered Species)
U.S. Department of Agriculture's Soils Maps
This Web-based Soil Survey (WSS) provides soil data and information produced by the National Cooperative Soil Survey.
Community Resource Inventories
In order to effectively plan for your community's future, you need to have a handle on the natural, cultural and economic resources your town possesses. This site, provided by the University of Connecticut's NEMO program, will enable you to develop a Community Resource Inventory (CRI) that identifies these important assets using available statewide information. A sample CRI is the Town of Guilford's Natural Resource Inventory and Assessment.
Geospatial Technology Program (GTP)
This program, located at the University of Connecticut Center for Land Use Education and Research, helps municipal land use officials, staff and commission members understand and apply geospatial information technologies to help solve local land use problems and to develop environmentally sensitive land use plans. The program focuses on the use of geographic information systems (GIS), remote sensing (RS), and global positioning systems (GPS) and introduces new users to these technologies through hands-on training courses.
Regional Planning Organization
Many of the regional planning organizations (regional planning agencies, regional councils of government and regional councils of chief elected official) have GIS capabilities that municipalities can access. Questions should be directed to your local RPO.
The Green Valley Institute (GVI)
The GVI GIS Center offers maps, digital GIS data, and technical expertise for town commissions, land trusts, and related non-profit organizations that work within the 35-town region of the Quinebaug-Shetucket National Heritage Corridor.
Content Last Updated March 10, 2009