Tree Identification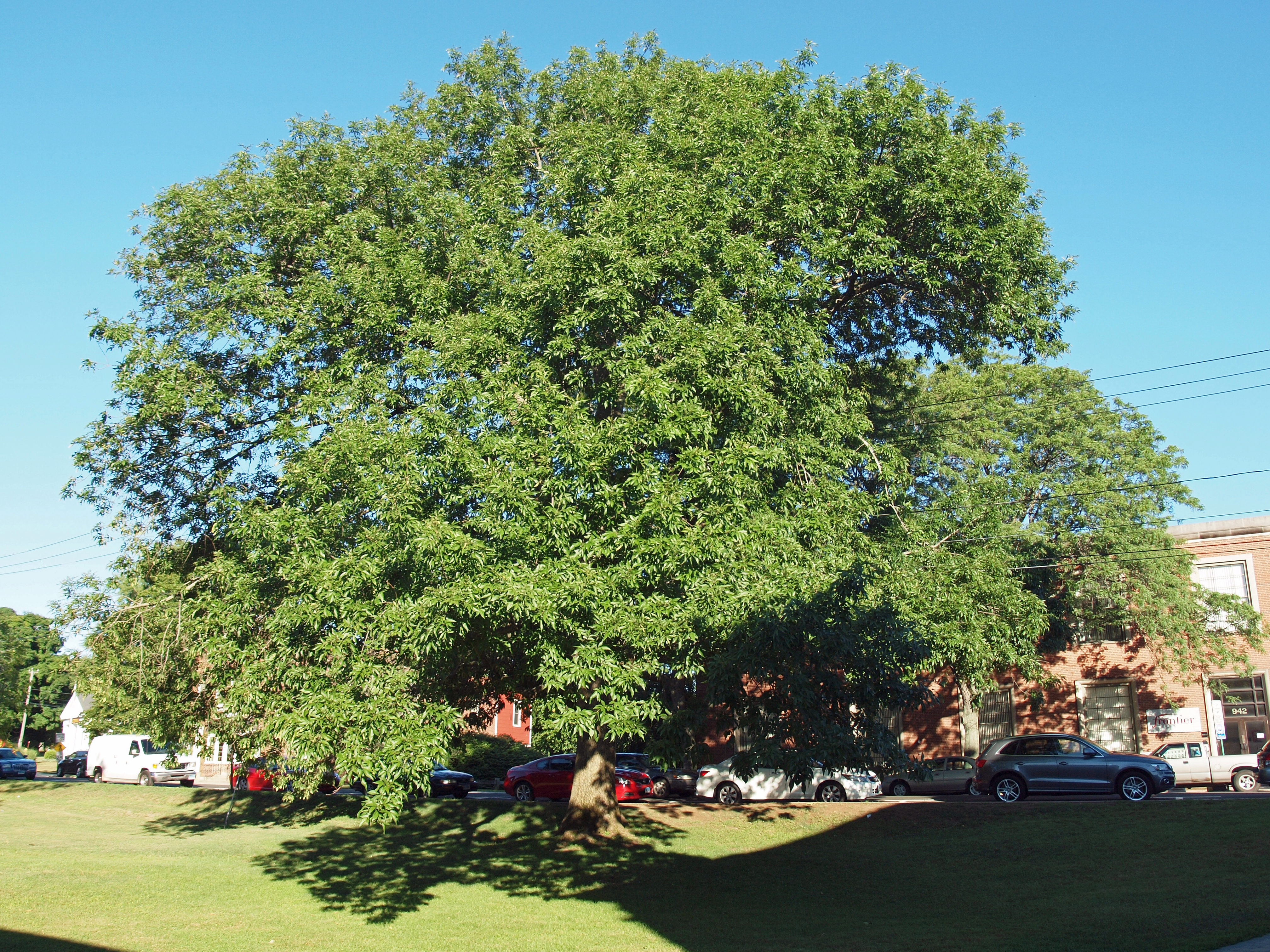 Large, mature white ash in Branford center.
This tree is a key feature on the town green.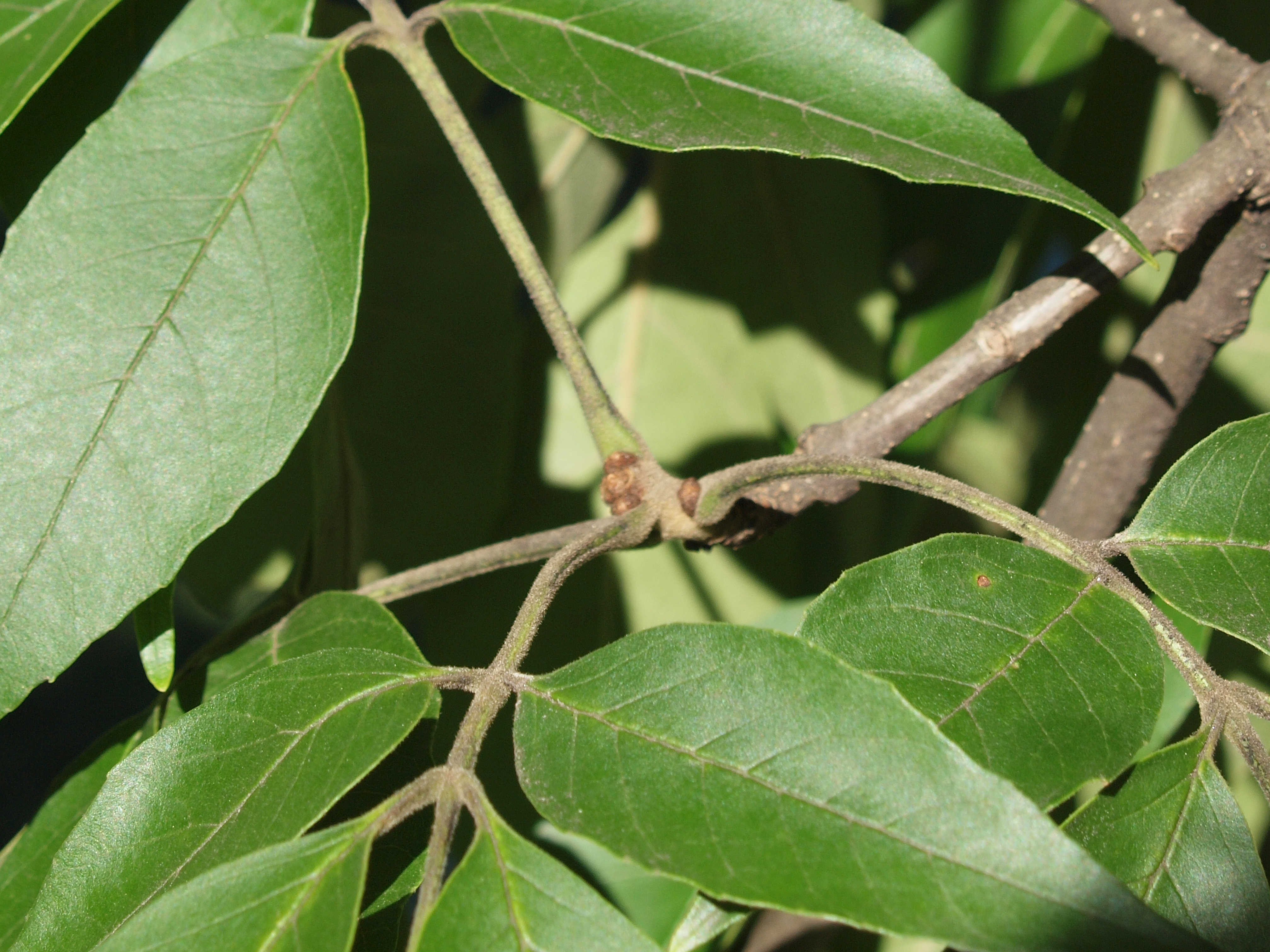 Leaves and twigs of that ash tree.
Twigs, leaves and buds all help with ID.
Being outside while getting to know trees is one of the best ways to experience nature. Observing the characteristics of trees in a hands-on manner is a great way to learn how to identify different kinds of trees. It also allows you to connect with the outdoors in a highly rewarding and satisfying way.
How to Identify Trees
Field Guides:
In urban and landscaped settings, you will often encounter non-native trees, including on occasion some unusual species. For the most part, these trees are not included in the standard field guides. Examples of exotic species now finding a home in Connecticut include Korean evodia and Persian parrotia - handsome, small trees being planted along streets and in parks.
Hybrid tree varieties are also often planted in the landscape. Examples include the Freeman maple (the result of a cross of red maple and silver maple) and the Homestead elm (a complex hybrid of 3 elm species). The identifying characteristics of these hybrids may not all totally match the descriptions of the parent species given in the field guides.
For both hybrid and exotic species, the Manual of Woody Landscape Plants by Michael Dirr (Stipes Publishing) is the accepted standard. There are, of course, other guides. Again, choose one that fits your needs. If you wish to take it into the field, portability is an important factor.
Classes:
Look for classes such as those held periodically at:
In Connecticut, there are various arboreta. These also often hold classes and are all useful locations for sharpening tree identification skills.
On-line Resources
Visual Guides:
Local Tree Guides:
Plant Fact Sheets:
Trees and Urban Forests: How to Learn More | Forestry Main Page
For more information, contact the Division of Forestry at 860-424-3630 or deep.forestry@ct.gov
Content last updated November 2020