Non-Profit Urban Forestry Organizations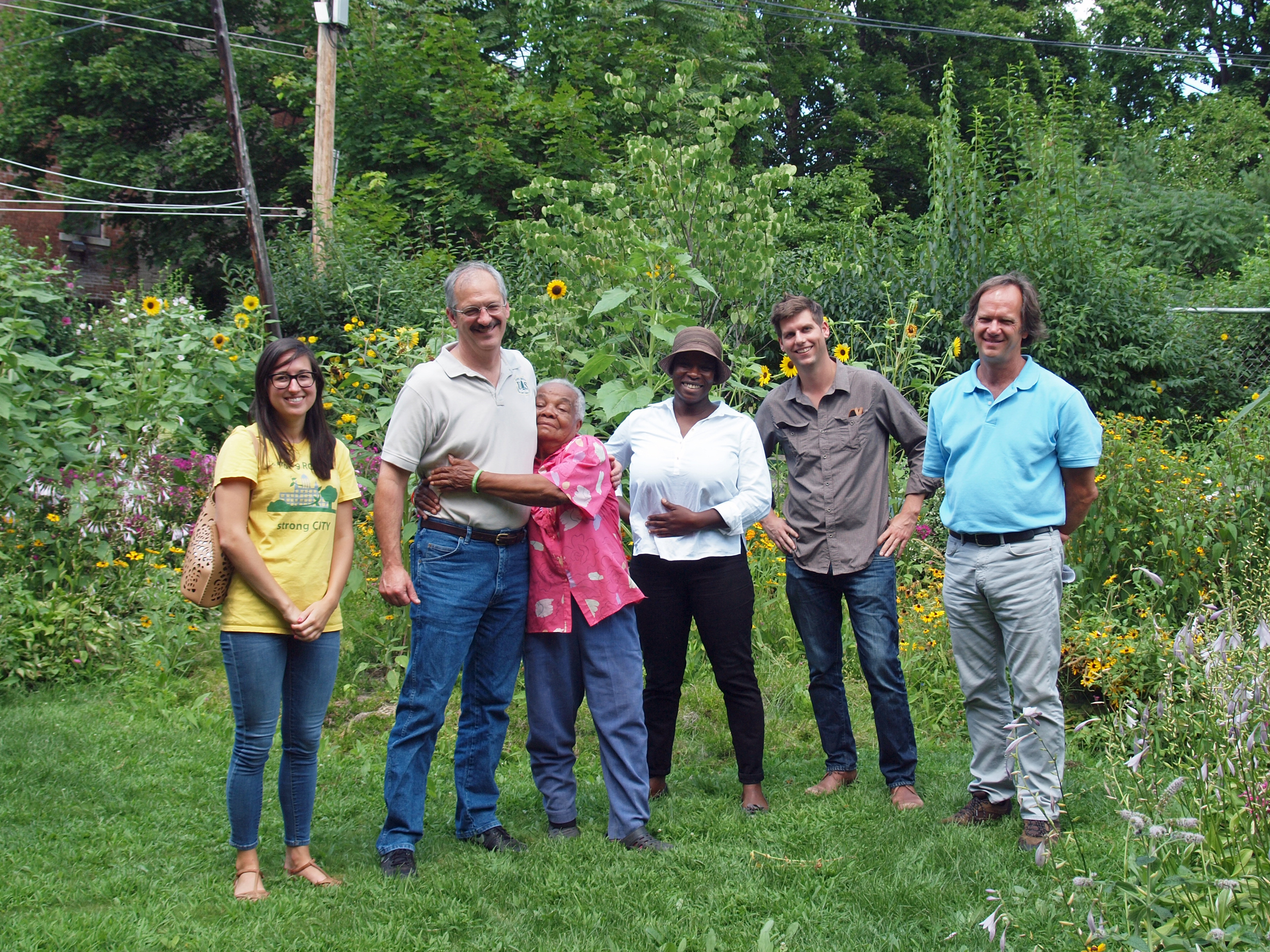 The participants gather after a successful project
involving the planting of trees on private properties,
including in back yards. The project was led by Knox
and included DEEP Forestry and the US Forest Service,
along with Hartford residents.
Non-profit agencies in Connecticut are involved with the care, preservation, and improvement of the urban forest. Their dedication helps ensure that there will be a healthy and well-maintained urban forest in the future. They are a vital part of urban forestry in the state.
The following list does not include many non-profits that have a core mission apart from urban forestry but that include urban forestry in what they do.
Western Connecticut Organizations:
Central and Eastern Connecticut Organizations:
State Wide Organizations:
Other Organizations:
For additional information, please contact:
Connecticut Department of Energy and Environmental Protection:
Forestry Division
860-424-3630 or deep.forestry@ct.gov
Trees and Urban Forests: Learn More | Forestry Main Page
Content last updated October 2019