Show your YOUth Fishing Passport and receive benefits.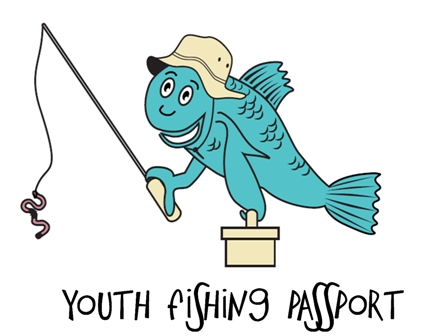 Main Sponsors:
Show your YOUth Fishing Passport to receive these benefits:
Black Hawk Sport Fishing - Free rod & reel rental to any child with a youth fishing passport. A gift certificate for a free fishing trip with rod and reel rental awarded to the "Fishing Challenge" top anglers (4 certificates awarded each year).
PO BOX 46
Niantic, CT 06357
860-448-3662
blackhawkfishing@gmail.com
Cabela's - Bring your Youth Fishing Passport to Cabela's (located in East Hartford, CT) and get a FREE lanyard and protective case for your Youth Fishing Passport.
Candlewood Bait & Tackle - 10% off regular priced fishing gear
36 Tamarack Ave.
Danbury, CT 06811
203-743-2221
Dot-E-Dee Sportfishing - $75 off of the price of a 6 person charter (full or half day)
Limited to 1 YOUth Fishing Passport holder discount per trip
Fish Tales Bait & Tackle Co. - 10% off any purchase, everyone may enter rod/reel combo drawing.
379 Shippan Ave.
Stamford, CT 06902
203-325-4775
Game On Lures - 10% off of the total online purchase just use Coupon code "CTFISH10" at checkout and Game ON!
J&B Tackle Company - 10% off tackle shop purchases
25 Smith Ave.
Niantic, CT 06357
860-739-7419
Northwest Sporting Goods & Supply - 10% off ALL fishing tackle and bait.
178 Rowley St. (Old Route 8)
Winsted, CT 06098
860-738-8999
The Pelagic Beast Fishing Charters and Pelagic Beast II - $50 off a single session of fishing camp to any child with a Youth Fishing Passport (Limited to 1 use per child per session).
A great opportunity for kids to get out on the water and learn about the local fisheries in Southwestern CT.
Oyster Bend Marina
23 Platt St
Norwalk, CT 06854
914-216-4899
Check back often for an updated list of sponsors and benefits!
Please contact the Fisheries Division Office with any questions.
Phone: 860-424-FISH (3474)
E-mail: deep.inland.fisheries@ct.gov

Content last updated February 2018