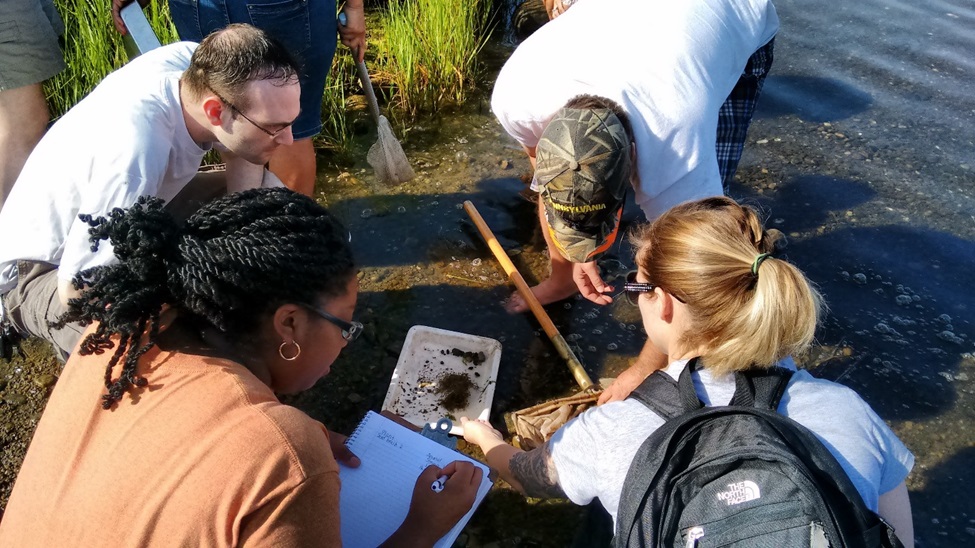 Project WILD is an award-winning, interdisciplinary conservation and environmental education program connecting students and wildlife. Students develop the awareness, knowledge, skills and commitment to make informed decisions, demonstrate responsible behavior, and take constructive actions concerning wildlife and the environment. It promotes critical thinking, teaches students "how to think, not what to think," and addresses multiple learning styles.
Project WILD meets Next Generation Science Standards and Common Core Standards. Connecticut's Project WILD program offers workshops for formal and non-formal educators working with PreK-12th grade students. Workshop participants include teachers, camp leaders, day care providers, parents, scout leaders, after school providers, and you.
Project Wild Workshops Offered in Connecticut
Joint Workshops
Educators can request joint workshops in any combination, such as Project WILD & Aquatic WILD or Aquatic WILD and Flying WILD.
Advanced Workshops
Advanced Workshops can address specific species, i.e. bats, bears, or topics such as biodiversity and climate change.
Facilitator Workshop
If you've attended a Project WILD teacher workshop, you can become a facilitator who organizes and teaches Project WILD workshops throughout the state.
Workshop Schedules and Arrangements
Materials are provided in printed material form as a paper bound book. Workshops may be arranged for your location or you may register to attend scheduled workshops listed on the
DEEP Calendar of Events
.
Workshops may be scheduled for:
Full Day -- provides in-depth lessons on collection of topics and applications to curriculum, each participant receives a Project WILD Curriculum & Activity Guide and state related resource materials.
Half Day or 3 hour workshop -- provides participants with a specific topic focus and application for their classroom or educational needs and copies of materials, as they relate to that topic.
Sampler Session -- a shortened presentation and introduction to the materials and opportunities to acquire the resources through a workshop. These last one to two hours and provide a sample lesson from the guide, rather than the complete guide.
Project WILD Resources for Educators
Project WILD State Coordinator Contact Information
Susan D. Robinson
500 Hawthorne Avenue
Derby, CT 06418
Tel. 203-734-2514
Fax 860-622-2645
Content last updated November 2017