Osborne Homestead Museum
History of the Osborne Family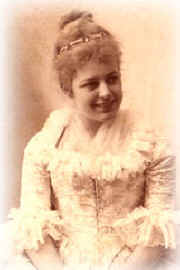 Frances Osborne Kellogg
Frances Eliza Osborne was the last of four children born to the Major and Mrs. Wilbur Fisk Osborne, and the only one to survive childhood. She was born in the house at 500 Hawthorne Avenue in 1876, and lived there until her death in 1956. At age 16, she lost the vision in one eye due to an accident. As a result, she never completed her public school education. At age 31, Frances decided to assume her father's business responsibilities after his sudden death in 1907.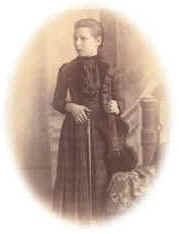 In an era when women were denied leadership opportunities in the business world, she succeeded through pure determination and an excellent business sense. Her achievements included becoming president of Union Fabric Company, vice president of Connecticut Clasp Co., and treasurer of the F. Kelly Company. She was also a founding partner of Steels and Busks Ltd. of Leicester, England.
Around 1910, Frances organized a major renovation of her home. Much of the Colonial Revival remodeling was supervised by architect Henry Killham Murphy. Around this time she met Waldo Stewart Kellogg, a New York architect with a degree from Cornell University. In 1919, they married and together they made Osborndale Farm second to none in the New England dairy industry.
The Famous Osborndale Farm
Waldo and Frances soon developed a renewed interest in the Osborne family's dairy herd. The couple took charge of the operation of the Osborndale Dairy Farm and with the acquisition of a prize bull, began to improve the herd through selective breeding. The resulting herd soon became famous, taking many prizes at exhibitions and fairs throughout New England, New York, and Canada. After her husband's death, Frances continued running the farm and ensured its reputation for quality cattle. She bred the famous "Osborndale Ivanhoe" which led her to become one of the top breeders in the dairy industry. To this day, "Osborne" is synonymous with "excellence" in the world of Holstein-Friesian bloodlines.
Serving the Community
Following the death of her husband in 1928, Frances Osborne Kellogg remained dedicated to her business and civic responsibilities. Some of her civic roles include President of the Women's Club of Ansonia, Derby, and Shelton, Founder of the Derby Choral Club, and President of the Board of Directors of Derby Neck Library. Most of these responsibilities she continued to fulfill until a few weeks before her death at the age of 80. Throughout her life, she accepted adversity as a challenge. "All my life has been a series of hurdles. I no sooner get over one than there is another ahead . . . with the bars set a little higher."
Before her death, Frances deeded her 350-acre property to the State of Connecticut in order to form a state park. Today, Osbornedale State Park, with its variety of wildlife and habitats, serves as a wonderful legacy to Frances and the Osborne family. The Department of Energy and Environmental Protection's Kellogg Environmental Center offers workshops, exhibits, and lectures for the general public. DEEP's Osborne Homestead Museum, fully furnished with the Osborne's collections of books, antiques and decorative arts, tells the story of this remarkable woman.
Frances Osborne Kellogg Brochure
WNPR Segment on Osbornedale Ivanhoe
Content Last Updated August 2017