Prudence - DEEP's Boating Safety Education Vessel
DEEP's boating safety education vessel was christened in 2010. She was named Prudence to emphasize the importance of using good judgment afloat and in honor of the state heroine, Prudence Crandall** .
Prudence is outfitted to showcase some of the latest boating technology available and is capable of traveling throughout Connecticut's waters.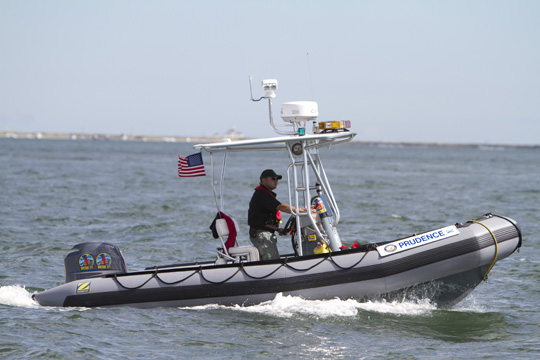 Prudence - DEEP's Boating Safety Education Vessel
Prudent actions save lives.
The DEEP utilizes Prudence to approach boaters on the water and stress the importance of boating safely, boating sober and the proper use of personal flotation devices or 'lifejackets'. Prudence will provide DEEP staff with 'on-the-water' opportunities to educate boaters in safe techniques.

**In 1832, Prudence Crandall dedicated her private school for young women to educating young African-American women, who traveled from all over the country to attend the school. The DEEP chose to honor Ms. Crandall for her commitment to the instruction of all by naming this vessel dedicated to education in her memory.