Connecticut's Clean Marina Program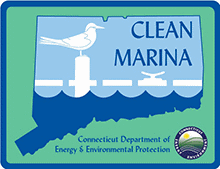 Connecticut's Clean Marina Program is a voluntary program that encourages inland and coastal marina operators to minimize pollution. The program also recognizes Connecticut's marinas, boatyards, and yacht clubs that go above and beyond regulatory compliance as "Certified Clean Marinas."
The Connecticut Marine Trades Association (CMTA) is now accepting applications under the Connecticut Clean Marina Program. For more information, visit the CMTA's site.
Content updated on December 26, 2019.