Marine Event Permits
The Regulations of Connecticut State Agencies Sec. 15-121-A6 requires that a Marine Event Permit be obtained for a marine parade, regatta, race, tournament, exhibition, or other activity (see definitions below) held on Connecticut state waters for the following purposes:
Participant or spectator vessels may cause interference with navigation on the body of water, or
the event requests exclusion areas for non-participating vessels, or
the fallout zone of any fireworks display includes a portion of state waters, or
the event requests the use of a state boat launch, or
the event requests the modification or suspension of a boating law or regulation.
Please note:
Fishing tournaments do not require a DEEP Marine Event Permit, but organizers must get a permit from the DEEP Fisheries Division.
"State waters" are all inland water bodies within the state; meaning lakes, ponds and non-tidal water bodies.
If your event is on "federal waters" (tidal waters), you must contact the U.S. Coast Guard for authorization.
A permit application must be clear and complete. The completed application must be received by the DEEP Boating Division at least forty-five (45) days in advance of the event. In addition, please note that no commercial activity is allowed at any state owned boat launch; this includes but is not limited to advertising, selling, or promoting services or products.
Definitions:
Marine parade - a public procession on the water for a festival or a ceremonial occasion.
Regatta - a boat race or an organized series of boat races.
Race - competition on the water involving speed, turning or riding.
Tournament - contest involving a number of contestants who compete in a series of trials.
Exhibition - a display on the water for the public.
Other activity - any organized, boating related activities.
The Marine Event Permit application must now be submitted through DEEP's on-line ezFile system. Paper applications will no longer be accepted.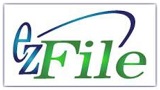 Note: You must first create an account, then an application can be completed and submitted electronically.
Below are links to commonly asked questions regarding the ezfile system.
Content Last Updated December 2019