Lake Lillinonah Boat Launch
Bridgewater
Blue-Green Algae Advisory

There is an increased risk of an algae bloom that has made the area potentially unsafe for water contact. Keep children and pets away from algae blooms and rinse off any exposed skin or fur with clean water.

Blue-Green Algae Blooms (Cyanobacteria Blooms)
The Route 133 bridge over the Housatonic River (Lake Lillinonah) connecting Brookfield and Bridgewater is scheduled to be closed on Friday, June 19 at 10:00 p.m. until 5:00 a.m. on Monday, June 22, 2020 to facilitate bridge rehabilitation. A second closure is currently schedule for the following weekend. Traffic will be detoured using routes 133, 67, 202 and 25. These closures prevents quick access from the south to the Route 133 state boat launch on Lake Lillinonah.

Note: Candlewood Lake is subject to seasonal and periodic water level fluctuations.

When available, additional information will be posted here or contact FirstLight Power Resources (FirstLight), the owner and operator of the Rocky River hydroelectric power station at (888-417-4837) for more information.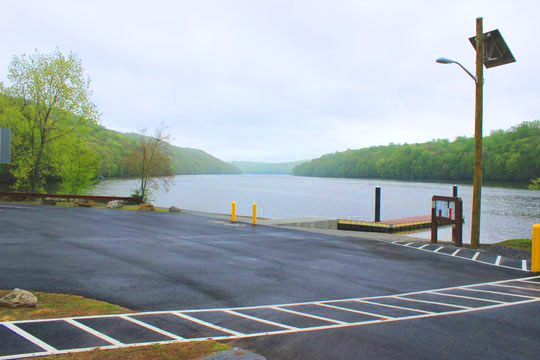 Site Sketch of the Lake Lillinonah Boat Launch
Type:
Trailered
Season:
Year round
Address:
199 Main Street South, Bridgewater
Directions:
On north shore of lake on east side of Route 133.
Lake Area:
1,547 Acres
Regulations:
Vessels are prohibited from approaching within 300 feet on upstream side or 1,500 feet on downstream side of Shepaug Dam. Vessels are prohibited from approaching within 300 feet downstream of the Bleachery Dam. 45 MPH limit daytime, 25 MPH from 1/2 hour after sunset to 1/2 hour before sunrise.
Docks:
Floating Wood (Seasonal)
Toilets:
Chemical (Seasonal)
Parking Spaces:
56
Parking Surface:
Paved
Access Road Surface:
Paved
Ramp Surface:
Concrete Slab

ADA Accessible:

Additional Info:

Yes

Schedule of Marine Events and Fishing Tournaments (Note: tournaments are not open to the general public)
Select an image for larger view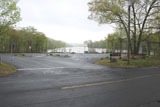 Entrance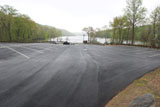 Access Road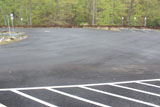 Turning Area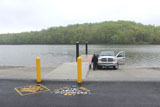 Ramp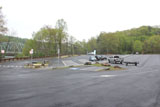 Parking
Content Last Updated August 17, 2020