SIPRAC
(State Implementation Plan Revision Advisory Committee)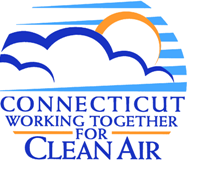 The stakeholder process is important to DEEP as part of the continual refinement of control strategies and regulation development.

DEEP often solicits advice from in-state stakeholders through the State Implementation Plan Revision Committee (SIPRAC). SIPRAC is the Air Bureau's standing advisory committee on Connecticut's implementation of the Clean Air Act. Originally established in 1972, SIPRAC was designed to provide an open forum for information exchange and discussion on the Air Bureau's programs, proposed regulations and status of efforts to achieve and maintain air quality standards in the State.
Meeting Schedule
Connecticut SIPRAC meetings are held the second Thursday of every-other month. Meetings are held in the Gina McCarthy Auditorium at the DEEP Headquarters, 79 Elm St Hartford, CT 06106 and offered through webinar access.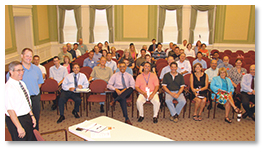 Next Meeting: April 9, 2020
The agenda planning committee will be meeting on March 12th, 2020. If you would like to join us, please email Kathleen at Kathleen.Knight@ct.gov for the meeting information.
Sign up to receive the SIPRAC email notifications.
Please read the Office of State Ethics opinion on lobbying considerationsfor SIPRAC attendees.
For other questions and information please email us at
DEEP.SIPRAC@ct.gov
Regional Opportunities for Stakeholders:
Regional policy and strategy coordination are facilitated through:
Reporting Environmental Concerns and Problems
If you have concerns regarding environmental issues in your community or work place and would like to notify us about them, please go to the Reporting Environmental Concerns and Problems web page for more information on contacting the Department.
Content last updated March 4, 2020