Betsey Wingfield
Deputy Commissioner - Environmental Quality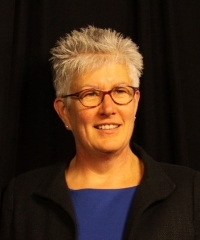 Betsey Wingfield is the Deputy Commissioner for Environmental Quality (EQ) at the Connecticut Department of Energy and Environmental Protection (DEEP). She was named to this position in April, 2019.
As Deputy, Betsey provides leadership for the three bureaus within DEEP's EQ Branch - Air Management, Water Protection and Land Reuse (WPLR), and Materials Management and Compliance Assurance (MMCA).
She brings to the position 31 years of broad experience with the Department including two decades of leadership roles. Her areas of experience include water quality and quantity planning, land and water resources permitting and management, site remediation and enforcement.
Ms. Wingfield's academic background includes degrees in geology from the University of North Carolina and the University of Connecticut.