DDS Commissioner Inducted in Special Olympics Hall of Fame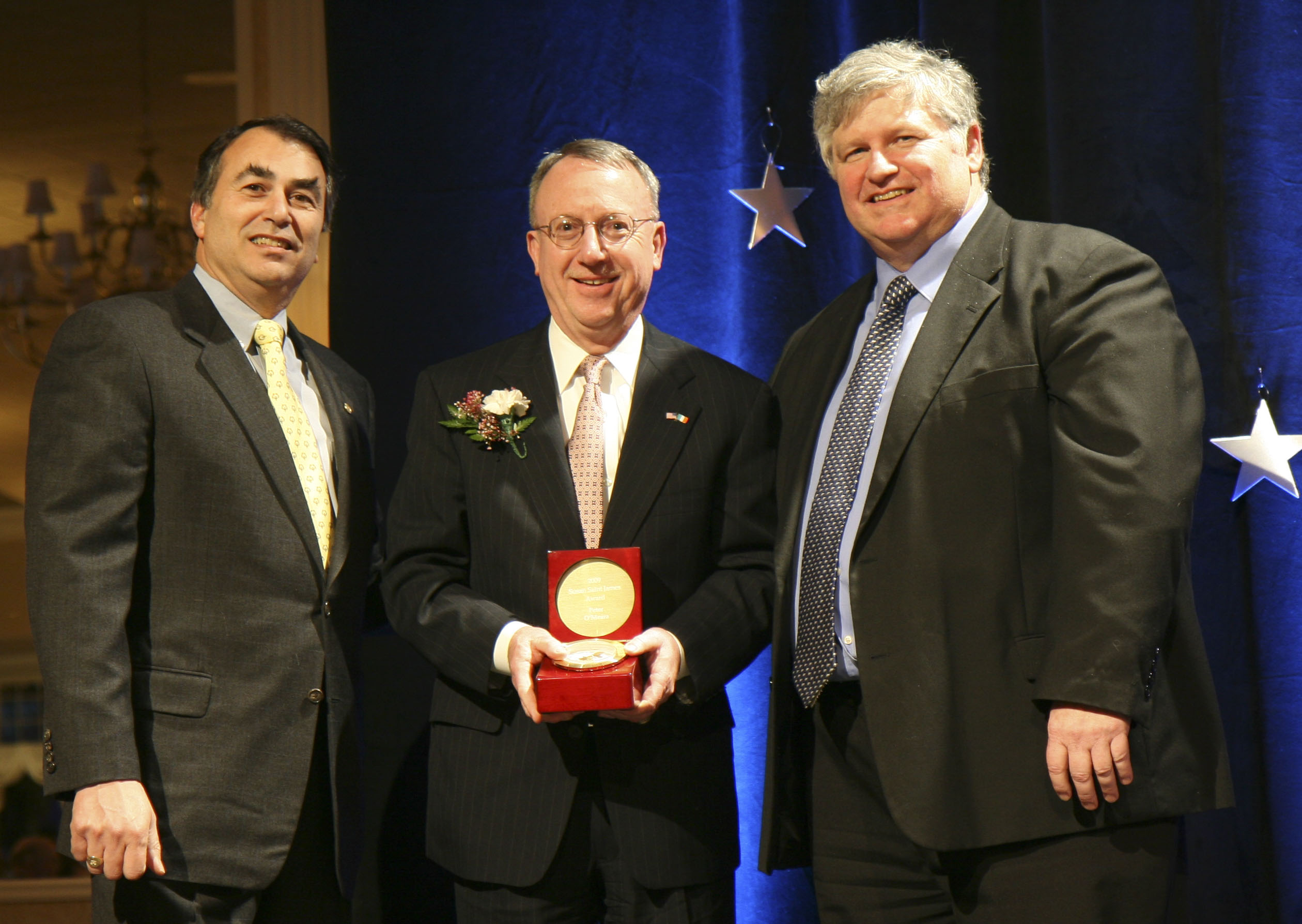 Commissioner O'Meara receives award from (left) David Cassano,
Special Olympics Connecticut Chairman of the Board and
(right) Beau Doherty, President

"Special Olympics Connecticut (SOCT) could not have a better friend than Commissioner Peter H. O'Meara…he changes the lives of our athletes every day," said SOCT President Beau Doherty. "He is a staunch supporter of sports, urban initiatives and is one of our best ambassadors in promoting the work that we do."
Department of Developmental Services (DDS) Commissioner Peter H. O'Meara was recently inducted into the Hall of Fame at the annual SOCT 2010 Hall of Fame Dinner. Receiving the Susan Saint James Award for Leadership, Commissioner O'Meara was joined by six others honored for their various contributions to Special Olympics. In addition, all recipients were the first to be inducted into the Shriver Society. The Shriver Society was organized to recognize those people who have made a positive and lasting impact on Special Olympics Connecticut. This Society is named in the honor of the Shriver family. The goal of the Shriver Society is to ensure that this valuable collection of talented individuals will always have a meaningful place in Special Olympics Connecticut.
"I am extremely honored to receive this award," said Commissioner O'Meara. "DDS plays a small role in helping Special Olympics, it is the volunteers, families and the athletes who join together to change individual lives. I have watched athletes compete all over the state and in Ireland for the World Games. It is extremely heart warming to see families cheering on their loved ones as they cross the finish line and the volunteers cheering even louder."
For more information about Special Olympics, please visit their website at:
www.soct.org