Towing/Recovery Fuel Evacuation Program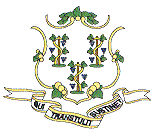 Memorandum
To: Connecticut Fire Chiefs
From: Jeffrey J. Morrissette, State Fire Administrator
Date: 9/4/2003
Re: Towing/Recovery Fuel Evacuation Pilot Program
---
This is to notify you of an agreement and pilot program that the State Departments of Public Safety, Transportation and Environmental Protection, the federal Occupational Safety and Health Administration, and the Towing and Recovery Professionals of Connecticut have entered into. This program allows wrecker services to empty the diesel saddle tanks of commercial vehicles/tractor-trailers under specific conditions.
This pilot program begins October 1, 2003 and will be in effect for one year, unless terminated by any of the above named parties.
The conditions under which the towing and recovery services will be allowed to empty the saddle tanks include all of the following:
When a commercial vehicle/tractor-trailer is jackknifed, overturned or down an embankment and there is no leakage of fuel and no breach of the saddle tanks.
When a risk assessment conducted on scene by appropriate responding agencies, which may include State Police, Department of Transportation, Department of Environmental Protection and local fire department officials, in consultation with the responding wrecker service, determines that such emptying, if required before uprighting, can be done without compromising the environmental safety of the scene. This recognizes that neither the Department of Environmental Protection nor the local fire department is required to be on scene at all such incidents.
When the responding wrecker company personnel has documentation of completed training and is equipped with approved equipment.
Other conditions include:
All cases of emptying, or attempts to empty, will be documented and a record maintained.
Any participating party may call for a critique of the incident.
The program does not apply to vehicles on bridges over water nor to vehicles on highways adjacent to a public water supply. In all these cases, procedures currently in place for notifying Department of Environmental Protection and the subsequent deployment of their contract personnel for cleanup will occur.
The Connecticut Fire Chiefs Association has reviewed and endorsed this program. For a copy of the complete agreement contact: James A. Mona at ConnDOT (860) 594-3450.