State Bond Commission Releases Funds for Hartford County Fire School Improvements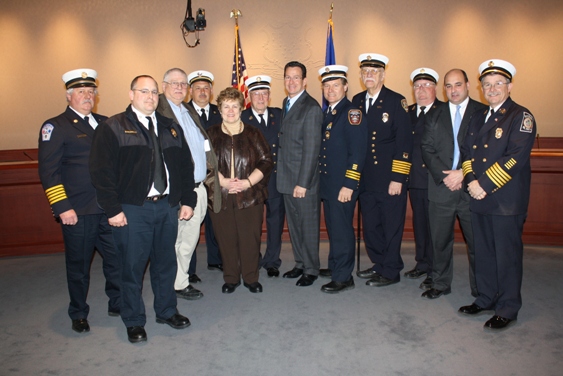 At a Special Meeting on February 24, 2011 the State Bond Commission approved two bond allocations and authorizations totaling $4,937,100 to award a construction contract for the construction of a Maintenance and Burn Building for the Connecticut Fire Academy Hartford County Fire School. This project consists of an approximately 7,600 square foot Maintenance Building and a 4,300 square foot concrete Class A Burn Building and will also include the construction of training props, related site work and utility improvements. This project will create or retain approximately 78 construction related jobs.
Representatives from the Connecticut State Firefighters Association Education Committee joined Governor Dannel P. Malloy and Rep. Betty Boukus (22nd District) in a photo following this action.