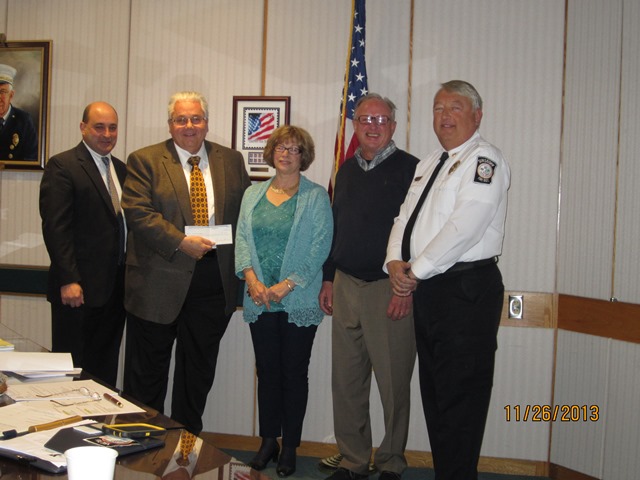 At the November 26, 2013 meeting of the Commission on Fire Prevention and Control the CT Chapter CPCU (Chartered Property Casualty Underwriters) Society Good Works Committee presented a donation of $1,900 to the Connecticut Fire Academy designated for the purchase of training equipment to support its mission. In her presentation, Alyce DeAngelo, Good Works Committee Director stated "Proper training is critical in producing more favorable outcomes and attaining high standards for the local communities public protection classification. A good fire department not only saves lives and property, but it also plays a part in reducing the property insurance premiums for their local community."
With this donation, the CFA will procure a RIT Pack consisting of webbing, rope, pulleys and related equipment along with 3 reciprocating saws and blades for use in its rescue programs.
The CT Chapter CPCU Society has made several past donations to the CFA. The Commission is most grateful and thankful for the continued support of its programs and personnel and the impact it has upon proper training of Connecticut's Fire Service personnel.