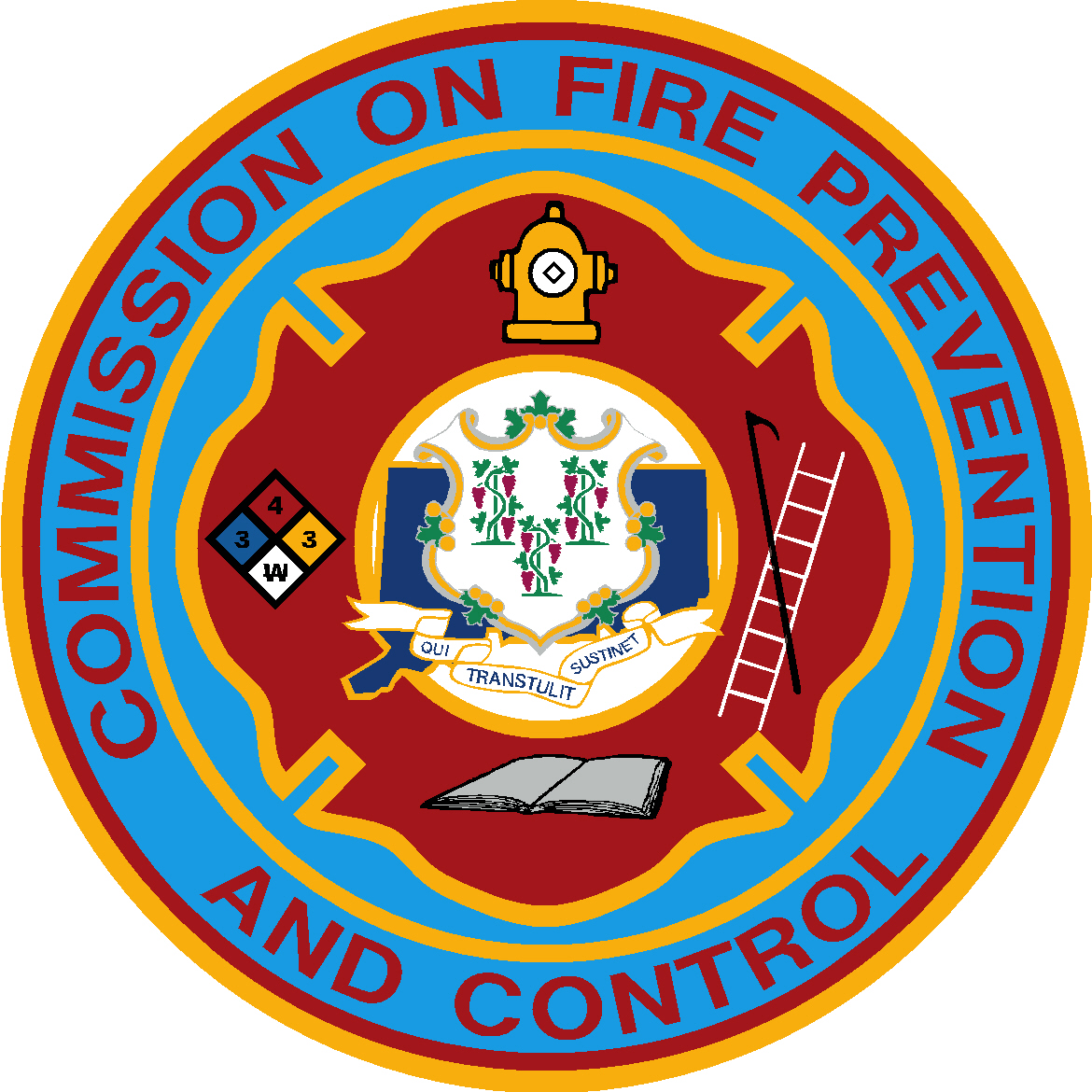 32nd Annual Conference
Mid-Atlantic Association of State Fire Commissions
September 9-12, 2010 in Hartford, Connecticut
The Connecticut Commission on Fire Prevention and Control will host the 32nd Annual Conference of the Mid-Atlantic Association of State Fire Commissions at the
Hartford Marriott Downtown from September 9th to 12th. Additional information about the Conference will be posted on our website as it becomes available.
Please complete the Conference Registration form and mail it in with your payment.
Make checks payable to Commission on Fire Prevention and Control . CLICK HERE to print the Conference Registration Form.
Conference Hotel
Please use the following link Hartford Marriott Downtownto make your hotel reservation online or call (866) 373-9806. Please use booking code: MIDA to receive the discounted Conference Rate. Cutoff on Conference Room Rate is Monday, August 23, 2010.
Conference Program
(Subject to change)
Thursday, September 9, 2010
3:00 to 6:00 Registration – Hotel Lobby
6:00 to 8:00 Dinner on your own
8:00 to? Meet and Greet Reception – Hotel Hospitality Suite
Friday, September 10, 2010
7:00 to 8:00 Breakfast
8:00 Conference Opening
Connecticut Statewide Honor Guard
Connecticut Firefighters Pipes and Drums
Flag Salute
Welcoming Remarks
State and National Dignitaries
Key Note Address
9:30 Presentation of State Reports
10:15 Break
10:30 State Reports Continue
12:00 Lunch
1:00 Field Trip to:
1:30 to 3:15 Travelers Claim University – Windsor, CT
Hartford, once known as the insurance capital of the world is home to many well-known insurance companies. In 2007 one of these companies, Travelers' opened its flagship Claim University training facility in Windsor, Conn. The 108,000 square-foot educational facility is designed to give claim professionals the in-depth training and expertise they need to provide knowledgeable, accurate and efficient claim service for customers and agents.
Travelers Claim University houses the industry's first heavy-equipment lab featuring cranes, backhoes, bulldozers, and other heavy-duty vehicles. It is also the first insurance training facility to receive the Chief Automotive Fusion Vehicle Repair and Sectioning System as part of the auto appraisal lab. This equipment will help teach auto appraisers how to properly read vehicle diagnostics and measure for damage, and how structural repairs on vehicles can be accomplished with precision accuracy.
3:30 to 5:00 Connecticut Fire Academy –Windsor Locks, CT
New England Disaster Training Center
The Connecticut Fire Academy located in Windsor Locks, CT is the focal point for fire service training and education in the state and also serves as the Hartford County Regional Fire Training School, one of nine regional fire training facilities statewide. The facility became operational in 1994 and continues to enjoy great success. Planning for an expansion project to erect a Class A Burn Building and Maintenance Garage has just concluded and is awaiting funding. The facility includes an Administration / Classroom / Dormitory Building, Class B Burn Building and seven exterior propane fueled and other specialized training props. In addition the facility is part of a new and more expansive federally funded training initiative, the New England Disaster Training Center (NEDTC). The NEDTC is a Center of Excellence for training personnel in disaster/emergency response. It is the result of collaborative efforts between the Military Department and multiple federal and state agencies.
5:00 Return Transportation to Hotel
5:45 Transportation to Greater Hartford Jaycees Community Boathouse – Hartford, CT
6:00 to 8:30 New England Lobsterbake
A traditional New England Lobsterbake will be held at the Greater Hartford Jaycees Community Boathouse, Hartford's only year-round waterfront banquet facility. Seafood enthusiasts as well as landlubbers will enjoy this fun and relaxing evening.
8:30 Transportation back to hotel
8:30 to ? Hotel Hospitality Suite
Saturday, September 11, 2010
7:00 to 8:00 Breakfast
8:00 September 11 – Remembrance Ceremony
8:45 Continuation of State Reports and Business Meeting
10:15 Break
10:30 State Reports Continue
12:00 Lunch
1:00 Field Trip to:
1:30 to 3:30 ESPN SportsCenter Tour – Bristol, CT
ESPN, Inc. headquartered in Bristol, Connecticut is a pioneer among basic cable television networks, devoting its entire programming to a single subject: sports. By 2002 the company's flagship network, ESPN, reached more than 87 million households and televised all of the major professional leagues: baseball, football, hockey, and basketball. According to the 2002 annual report of ESPN's parent company, Walt Disney, ESPN was the number one basic cable network in terms of affiliate, national, and local advertising revenue. Considered by many to be the most successful basic cable network, ESPN delivered the hard-to-capture audience of young males to a wide range of advertisers. Cable system operators consistently selected ESPN as the number one cable network in perceived value.
3:30 Transportation back to hotel
6:00 Conference Reception and Banquet – Hartford, CT
The conference reception and banquet will be held at The Hartford Club, a private members club located in downtown Hartford a very short distance from the conference hotel. The Hartford Club is best known for being the club of Mark Twain, who joined in 1881.
Noted for its ideal premises close to the Connecticut State Capitol and the local insurance industry, the club was founded in 1873 after a series of local clubs amalgamated due to financial woes. It was long regarded as a literary club and boasts several prominent writers amongst its past members, although the club took a dramatic turn and began to serve the political and business community of the state after the turn of the twentieth century. In the 1970s, the club opened its doors to women.
The club's present clubhouse is located at 46 Prospect Street in Hartford. Built in 1901, it was opened on January 1, 1908. It was designed by Robert Andrews of the architectural firm of Andrews, Jacques and Ranford.
Following the Banquet, guests may wish to stroll over to Mortensen Riverfront Plaza, the centerpiece of the Riverfront Park System. Spanning Interstate 91, the park reunites downtown Hartford including the Hartford Marriott Downtown with the waterfront, bringing pedestrians back to the shoreline and connecting Hartford with East Hartford through the Founders Bridge Promenade. From 4 - 10 p.m. listen to the sounds of Guitars Under the Stars a free concert or meet in the Hotel Hospitality Suite.
8:30 to ? Hospitality Suite
Sunday, September 12, 2010
Hotel Check-out and Travel Day
Additional Information
Greater Hartford Jaycees Community Boathouse; http://www.riverfront.org/boathouse
The Mark Twain House; www.MarkTwainHouse.org
Greater Hartford Convention and Visitors Bureau; www.enjoyhartford.com
Commission on Fire Prevention and Control; www.ct.gov/cfpc