Electronic Monitoring Notice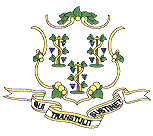 STATE OF CONNECTICUT
ELECTRONIC MONITORING NOTICE
Pursuant to the requirements of Public Act 98-142, An Act Requiring Notice to Employees of Electronic Monitoring by Employers, state employees should recognize that their work activities and communications may be subject to electronic monitoring.
"Electronic monitoring" is defined by the Act as "the collection of information on an employer's premises concerning employees' activities or communications by any means other than direct observation, including the use of a computer, telephone, wire, radio, camera, electromagnetic, photoelectronic or photo-optical systems, but not including the collection of information for security purposes in common areas of the employer's premises which are held out for use by the public, or which is prohibited under state or federal law."
Employees may be subject to electronic monitoring or recording (including sound, voice or video devices) while in State facilities and other locations where State business is conducted, except that employees will not be subject to any such monitoring or recording in areas designed for the health or personal comfort of the employees or for safeguarding of their possessions, such as rest rooms, locker rooms or lounges.
Employees should understand that their activities involving State computer equipment and computer and/or electronic documents, data and communications, including e-mail and internet usage, are subject to being monitored, recorded and reviewed. Employees should be aware that the fact that a document, data or communication has been "deleted" by the employee does not mean that the item cannot be monitored or retrieved and reviewed.
Employees will not be subject to electronic monitoring or recording of the content of their direct telephone conversations, except as may be permitted under state and federal law.
THIS NOTICE SHALL BE POSTED IN A CONSPICUOUS PLACE WHICH IS READILY AVAILABLE FOR VIEWING BY EMPLOYEES
(10/98)