Connecticut Fire Academy Makes Smart Stove Training Prop Available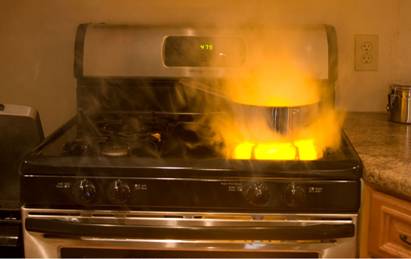 Photo used with permission from BullEx
BullEx Smart Stove Training Prop
The BullEx Smart Stove training prop is a simulator designed to teach various audiences the proper actions to react to a fire in their oven or stovetop. The simulation uses a non-toxic smoke and a fire extinguisher prop that uses lasers to determine if the student is using it properly to extinguish the fire. The simulator is reusable for multiple evolutions of the training. Although oven and stove fires and correct fire extinguisher use are the main lessons of the prop, other reaction messages can be outlined as well. For example; notifying the Fire Department, proper reaction to smoke detectors, burn prevention, proper storage of combustibles in the stove area and other basic kitchen fire safety messages are also easy to adapt with the use of the unit.
The Connecticut Fire Academy now has one of these valuable tools to lend out to Fire Departments, Community Groups, Elderly Housing Complexes, Schools and any other organization who wants to train the public in these valuable skills. The simulator is available for NO COST. This was made possible by a Federal grant and collaboration with the Department of Developmental Services. To reserve the unit, contact Alan Zygmunt, Public Fire and Life Safety Education Coordinator at (860) 627-6363 Ext: 222 or at alan.zygmunt@ct.gov. Be sure to include the date and times of your event in your request as well as contact information. Also allow a minimum 30 days notice to ensure that the prop will be available for your event.
Special Rules on use: The user will be responsible to pick up and return the prop at CFA 34 Perimeter Rd Windsor Locks, CT according to the agreement with CFA. A pickup truck will be necessary to transport the prop. CFA can provide transportation of the unit and/or an instructor for your event for a fee. Instructions for use will be provided but, if requested, a short training session can be done prior to lending out the unit. Requests for extended time periods will depend on potential uses during that time period and will be handled on a case-by-case basis.