Chief Crombie Portrait Unveiled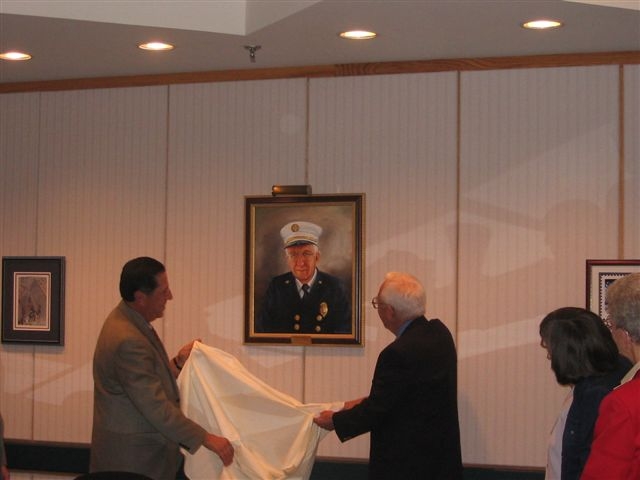 At their September 26, 2006 meeting, the Commission on Fire Prevention and Control unveiled a portrait of Philip E. Crombie, who was elected as Chairman of the Commission on December 30, 1975. Mr. Crombie continued serving, representing the Connecticut Fire Chiefs Association until 1987.
The portrait is hung at the Connecticut Fire Academy within the Commission Conference Room and was painted by Lt. Paul Walsh, New Britain Fire Department. His son, Phil Crombie, Jr. currently serves as the Fire Chief of the South Windsor Fire Department and has been an academy instructor for more than two decades. The Commission wishes to express its thanks and gratitude to the Crombie family for their contributions to Connecticut's fire service.
Photo Note: Chairman Peter Carozza, Jr. (L) and Philip E. Crombie (R)