CONNECTICUT FIRE DEPARTMENT INSTRUCTORS ASSOCIATION ANNOUNCES THE
"INSTRUCTOR of the YEAR"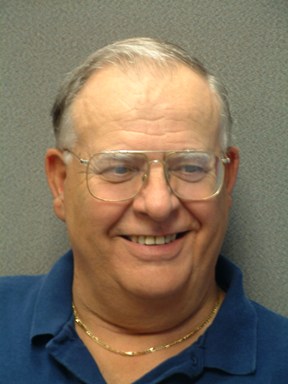 The Connecticut Fire Department Instructors Association is proud to announce that the 2005 "Instructor of the Year" recipient is Russ Emons of the Wolcott Volunteer Fire Department.
This announcement was made at the Connecticut Fire Department Instructors Association annual dinner on Wednesday, October 5th held at Maneeley's Banquet Facility in South Windsor, CT.
The annual award is given to a member of the CFDIA who, through their personal effort and instruction, has made an impact on the education and safety of fire fighters in the State of Connecticut. This year, Russ Emons best exemplifies this award.
Emons graduated from CCSU with a Bachelor of Arts in 1963 and received his Master's Degree from Fairfield University. He retired from the Wolcott Scholl system after 17 years as a teacher and 17 years as Principal.
Russ joined the Wolcott Volunteer Fire Department Co. 1 in 1967. He is a Charter Member of the Wolcott Fire School Instructors Association. He has been an adjunct instructor with the Connecticut Fire Academy since 1983.
Emons currently instructs Fire Service Instructor I and II, Public Fire and Life Safety Education, and the Public Information Officer course for the Academy. He has coordinated the Public Fire Education program for the CFA since 1998. Russ developed, organized, and presents the Certification Station Evaluator Training Course that has received high praise from around the country.
Russ is a member of the IFSTA Fire Instructor Manual, 7th Edition, Validation Committee and serves on local test question validation teams for Fire Service Instructor I, II, and Public Fire Education.
Emons has served as either the Wolcott Fire Marshal or Deputy Fire Marshal for 17 years.
Russ Emons is a highly respected and motivated instructor that truly cares about his students and the citizens that they serve and the Commission on Fire Prevention and Control and Connecticut Fire Academy send its congratulations and best wishes.