Training Introduction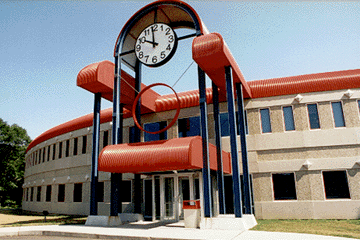 I am pleased to welcome you to the Connecticut Fire Academy on behalf of the Commission on Fire Prevention and Control and the Fire Academy's Training Staff.
The Connecticut Fire Academy is a State of the Art Training Facility, operated under the guidance and administration of the Connecticut Commission on Fire Prevention and Control. The Training Division is responsible for the development and delivery of Fire & Rescue, Hazardous Materials, Emergency Medical, NIMS and other Emergency Services related training programs. The division also offers a variety of Industrial OSHA compliance programs to assist private Industry to comply with State and Federal Health and Safety regulations.
Programs are offered at the Academy complex located at Bradley International Airport in Windsor Locks. Classes are also offered throughout the State at various locations. Faculty also consists of 170 part-time Adjunct Instructors.
Additional classes are delivered in the regions through a cooperative effort with the independent Regional Fire Schools that extend the use of their facilities. Using local fire department stations and facilities is another way we bring classes to the students' community.
The Connecticut Fire Academy is approved by the Military Air National Guard Bureau and selected as a Training Facility for ARFF Live Fire Training for Air National Guard personnel.
The Connecticut Fire Academy's modern classrooms, meeting and lodging facilities are available for rental to other State Agencies and private groups for a minimum fee, subject to availability.
Please use this Internet site to access current training program information, as well as our Annual Calendar and Course Directory for learning opportunities.
The Training Staff welcomes any suggestions that could enhance our services to you.
We embrace the core values of the Department of Emergency Services and Public Protection:
Professionalism through an elite and diverse team of trained men and women.
Respect for ourselves and others through our words and actions.
Integrity through adherence to standards and values that merit public trust.
Dedication to our colleagues, our values, and to the service of others.
Equality through fair and unprejudiced application of the law.
We will always continue to focus on customer service, quality training and safety.