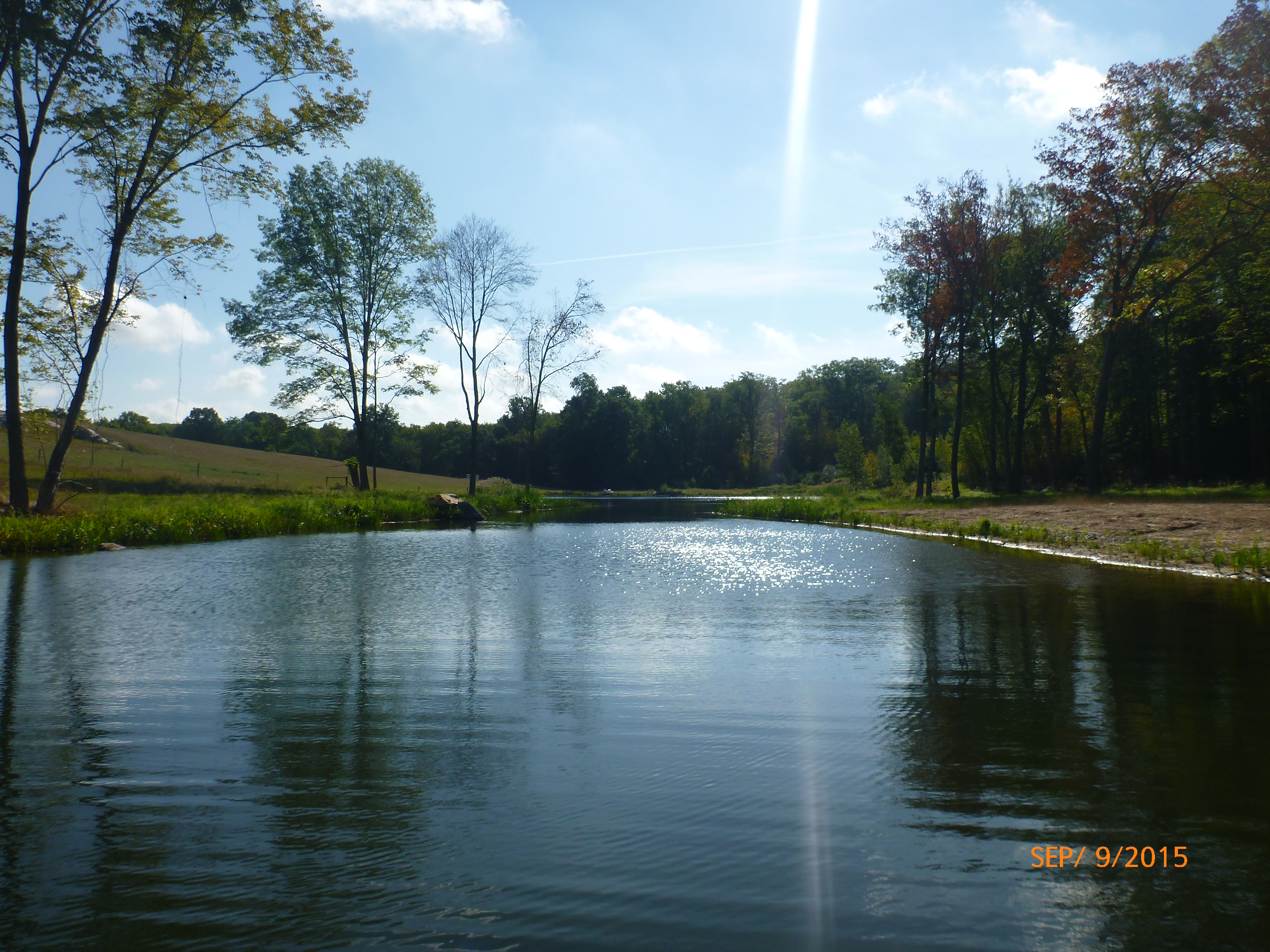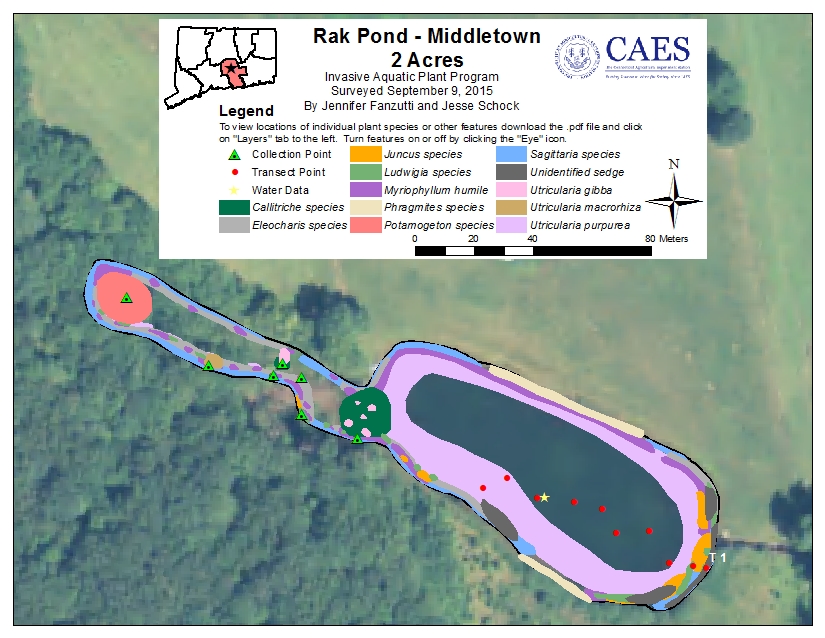 2015 Aquatic Plant Survey of Rak Pond

(859 KB, .pdf format*)
Transect Data (23 KB, .pdf format*) | Water Data
Rak Pond is a two acre private pond in Middletown, CT. Our CAES IAPP 2015 aquatic plant survey found 12 native aquatic plant species and no invasive species. Prolific submersed plants included; Utricularia purpurea (purple bladderwort), Sagittaria species (arrowhead) and Myriophyllum humile (low water milfoil). Emergent plants including; Juncas species, Phragmites species, and Sagittaria species (arrowhead) were frequently observed along the shoreline. No vegetation appeared to be a nuisance.
(65 KB, .pdf format*)
Species recorded in our 2015 survey of Rak Pond.

Click on a plant to view herbarium mount.

(Invasive species in bold)
---
*NOTE: Some of these documents are provided in Adobe® Acrobat® (.pdf) format. In order to view or print these documents you need Adobe® Reader®. If you do not have Adobe® Reader®, click the "Get Adobe® Reader®" image for a free copy.