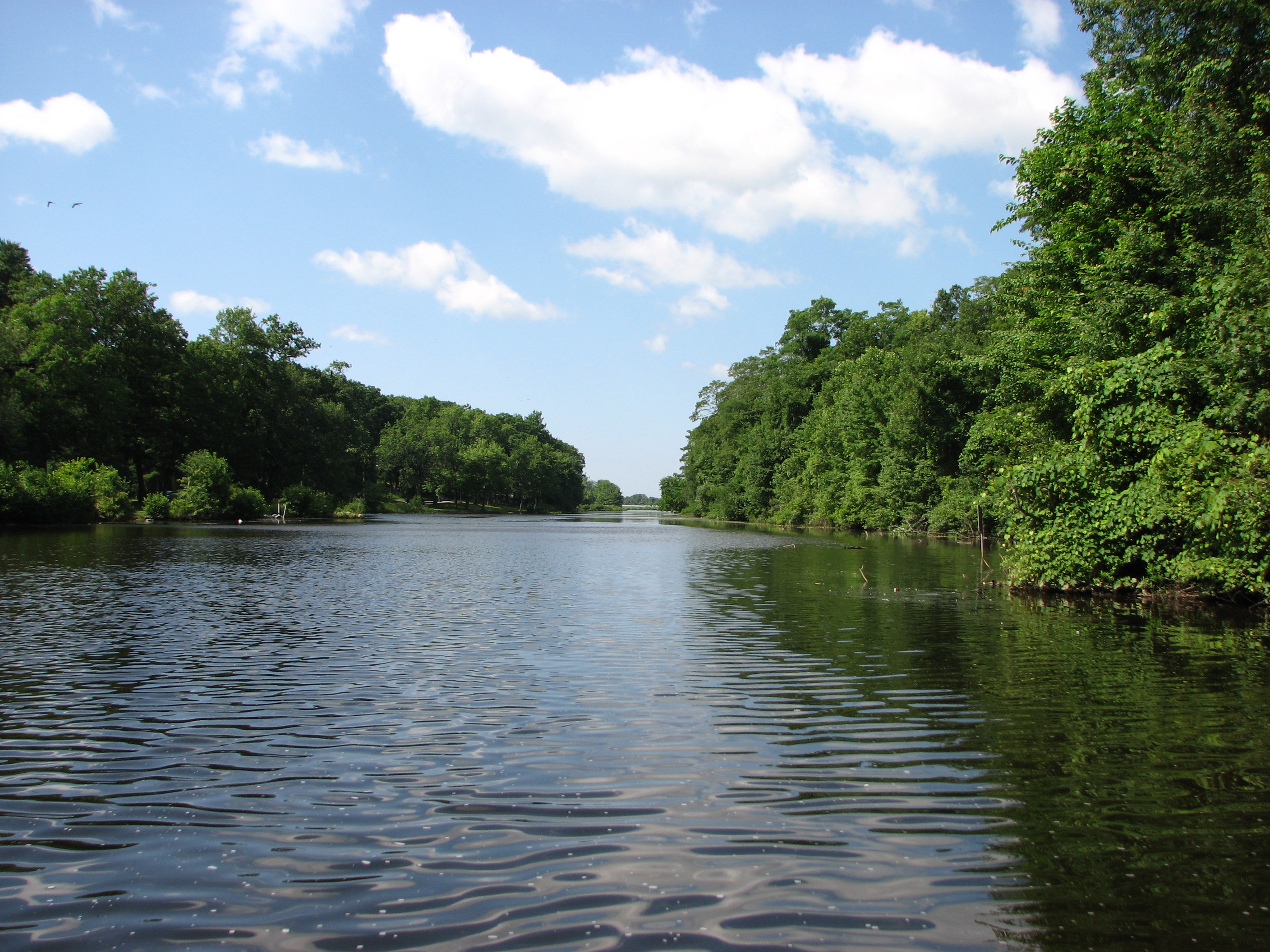 Bunnells Pond - Bridgeport, CT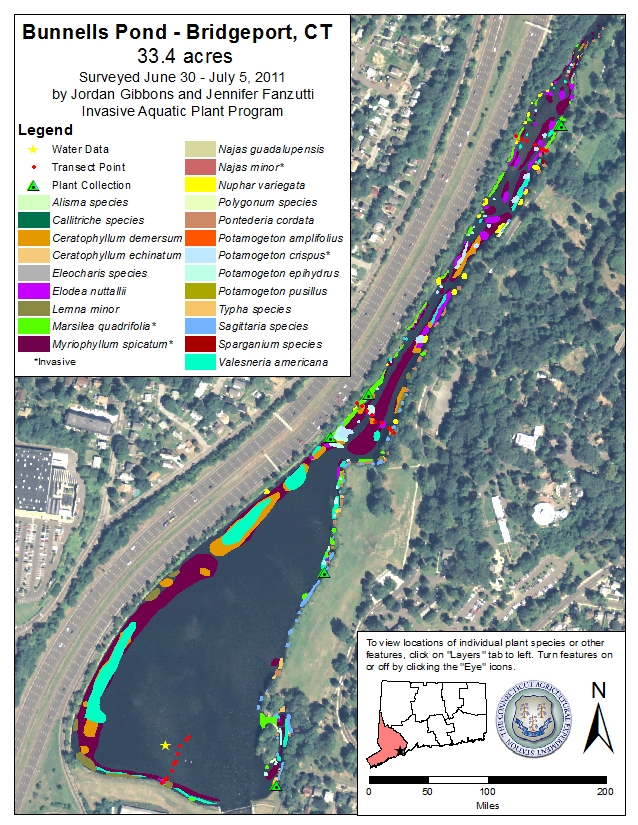 Bunnells Pond is a 33.4 acre lake in Bridgeport, CT. It is in Beardsley Park, next to the Beardsley Zoo in Bridgeport. I-95 borders the lake on the northern side. The lake has a dam at the southwestern corner and the Pequonnock River runs through it. No boats are allowed on the lake. It is used for fishing and there is a hiking trail along the southern shore.
The 2011 CAES IAPP aquatic vegetation survey found 22 species in the lake. Four of the species were invasive: Marsilea quadrifolia (European waterclover), Myriophyllum spicatum (Eurasian watermilfoil), Najas minor (Brittle waternymph), and Potamogeton crispus (Curly-leaf pondweed). The most frequently occurring invasive was M. spicatum. It was found in large patches along the northern shore and also in the eastern tip. It was present along most of the shoreline and grew across the lake in the narrow sections. M. quadrifolia was found in most coves around the lake. The largest patch was in the southwestern cove where a bridge went over the lake. P. crispus was found primarily as single plants and the growth was limited to the shallow and narrow eastern half. N. minor was the least frequently occurring invasive. It was found in very small patches near the shore line in the north eastern tip.
Vallisneria americana was the most frequently occurring native plant. Ceratophyllum demersum was also found frequently. Three other Potamogeton species were found: Potamogeton amplifolius, Potamogeton epihydrus, and Potamogeton pusillus. The eastern half of the lake was the most heavily vegetated and contained 22 species.
Find Common Plant Names
(65 KB, .pdf format*)
Species recorded in our 2011 survey of Bunnells Pond. Click on plant to view herbarium mount. (invasive species in bold)
Tyhpa species